"Totally Exceeded Our Expectations"
I know I have posted a review on TripAdvisor but I also wanted to personally write to you and thank you and your team for the wonderful tour we had in India. All of your team members that we had the pleasure of dealing with were so kind, generous, funny and just delightful to be around. With special thanks again to Roy in Delhi who was humorous, knowledgable and so accommodating, Sunjay in Agra who again was extremely knowledgable and a pleasure to deal with, Devendra (Dave) in Jaipur who took us under his wing and guided us through the busy streets of Jaipur and made us feel at home, Rupali in Mumbai, a lovely lady who loves her city and of course an extra special mention to Ashok our driver, who we all felt a close bond with, his selfless generosity of time, witty humor, infectious giggle, punctuality and willingness to accommodate us in any way he could be way beyond our expectations. Without the people, guides, drivers, local reps and of course Mahendra and Praveen, our trip would have been half as enjoyable.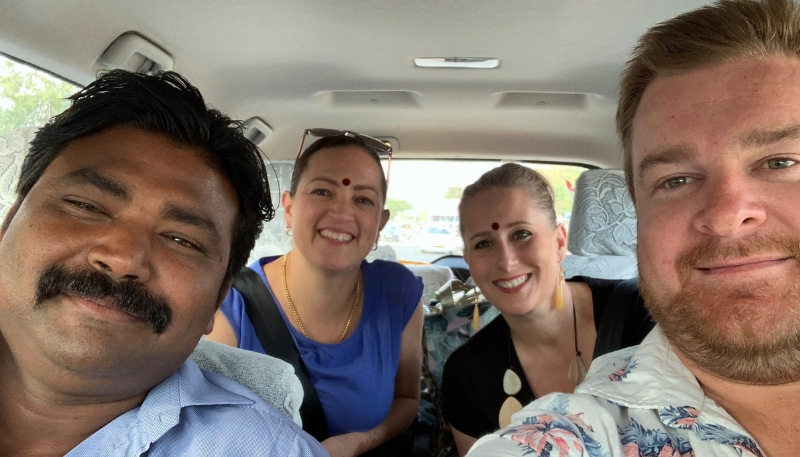 Rest assured, Guy and I will go back to India in the future and we would also love to tour Sri Lanka someday and when that time comes, Trinetra Tours will be the first (and perhaps the only) place I will go to plan my holiday. The optional tours were fantastic also and added that extra bit of local culture experience to our tour. We very much enjoyed all the sites we saw, the food, the accommodation we chose, interacting with the guides, the weather, the culture, and the shopping. I would have loved to have stayed longer but we only had limited time this time around.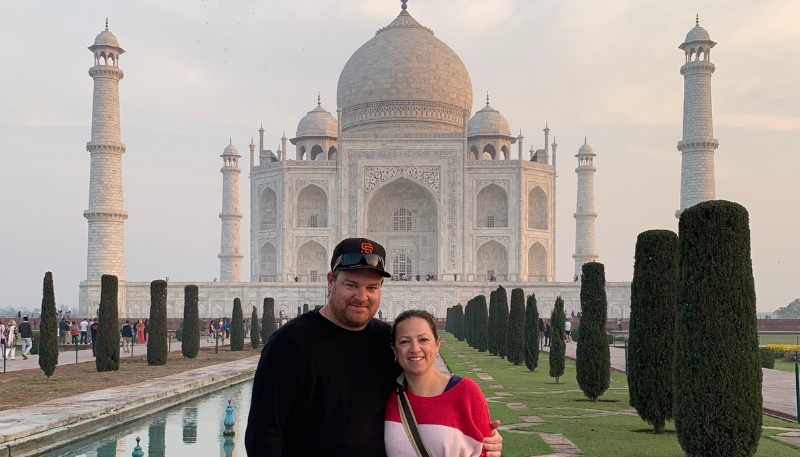 Jodi & Guy (You may also read their review on Trip Advisor)
Planning a vacation to India? Know more about us read our reviews on Tripadvisor and tell us more about your travel plans here... We are waiting
!!