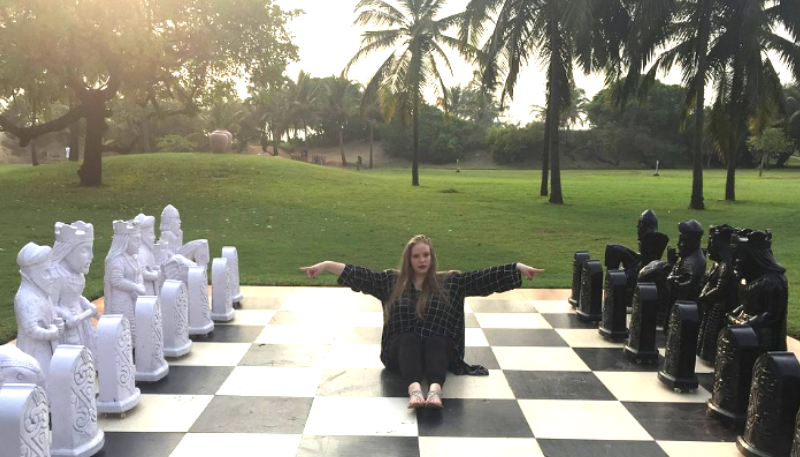 "Awesome Tour of Delhi, Agra, and Goa"
Our tour with Trinetra was really special--my husband and I began planning our trip in February of 2018 and went for a short week and a half trip this October 2018. Due to the short stay in India, Praveen and the team crafted a tour that allowed us to enjoy dancing in Delhi, seeing the historical sights, riding in a rickshaw (tok tok) and more. We then drove to Agra and got to see the gorgeous Taj Mahal and the Agra Fort, along with enjoying local food. We then flew from Delhi to Goa to spend a few days on the beach, relaxing.
Our local representative in Delhi, Rohit, was so gracious waiting for us even though we had a significant delay due to a long visa line at the airport. He made us feel very welcome and gave us a lot of helpful information about the people; he was also very warm and friendly and shared with us about his life and vice versa.

Our driver, Banti, was so kind and helpful and made us feel very safe during our time in India. It's always awesome to not have to deal with the hassles of haggling and worrying about routes, etc. He made sure we arrived at every location on time or before schedule and drove very professionally.

In Delhi, our guide Gajendra made sure we understood the background of influential leaders like Gandhi and more. He shared his stories with us and helped us understand the context of the history we were seeing. I wish we'd spent more time at the bridal market and had shopped there, as the other places we went to were high priced for what we were looking for.

In Agra we saw the gorgeous Taj Mahal; our guide, Harsh, was VERY knowledgeable. He not only gave us historical context but also brought it around to our understanding of modern India via Bollywood films like Jodhaa Akhbar. It was a great pleasure talking with Harsh and having him as a guide.

In Goa, we had an awesome driver (Adel) and a great guide, Anthony. They made us feel very welcome in Goa and explained the history in a way we really enjoyed visiting and touring. I highly recommend taking a bus from Varca or a local beach into Margau to interact more with the locals. It was very cool and a great experience.

And throughout the whole trip, Praveen was available at a moments' notice; I actually wish we'd have called him when we had an issue with our Etihad flight; he found out about it and reached out to help us. I'm not used to having such great service and I didn't even think about it lol.

This is a company that truly cares about their clients and doesn't peace out when the payment's been made as I've heard about other companies. I'm so grateful we picked them to help us with our awesome trip to India.
Review By Mariel R​ on TripAdvisor
Planning a vacation to India? Know more about us read our reviews on Tripadvisor and tell us more about your travel plans here... We are waiting
!!