India has always been a centre of vivid emotions, and colours along with the characters that you meet on the journey - an enriching experience always. Most of our guests who have travelled with us in India have returned again many times - just to see the places and cultures they have missed the last time. Also, sometimes we wonder have we explored India better than our foreign visitors. Having said that, being in this vocation of the travel business we have got the opportunity to plan many itineraries in outback and remote destinations where beauty exists in abundance, but, rarely anyone knows about it. And, over the years, it has happened that our guests through their research have introduced some of these remote venues to us. So, this has always been a two-way process for Trinetra where we constantly adapt and change the itineraries according to the guests' taste and preferences - till the time they are completely satisfied with the program that we have prepared for them. Recently, we have planned a photographic theme itinerary for a returning guest and a very dear friend of Trinetra Tours Mr Greg Mcmillan.
Let us take you on a virtual tour of India (Varanasi, West Bengal, and Darjeeling) through the eyes of Mr Gerg. Where we showcase the pictures he clicked over the course of his journey as well as share his thoughts on these pictures.
1. Nothing says India to me more than Varanasi, the Ganges, crowds, colour and a bit of chaos. India does not do what it does for tourists, it does what it does, and tourists simply photograph what they think they see. However, travellers who become guests are welcomed into a fascinating world of family, relationships, rituals and history.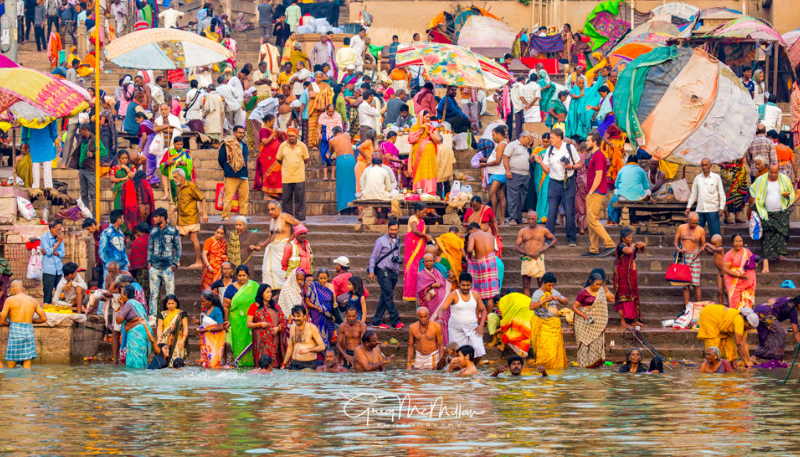 2. As you walk along the Ghats of Varanasi or see them from the Ganges on a boat, you see complementary and contradictory sights everywhere you look. It is what makes this place so special. The sights you see in India.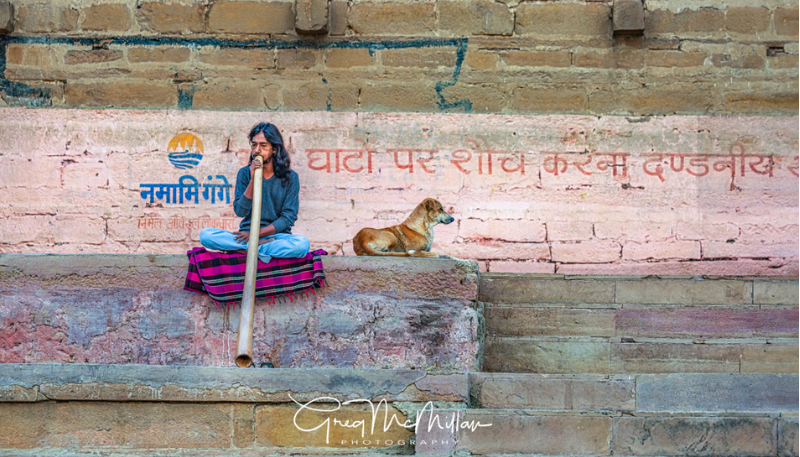 3. I am supposed to be working my way through about 3000 images from India to select a rough 200-250 so that I can get these printed and sorted as the first stage of developing a photobook of my India trip. However, I keep on allowing myself to be distracted by images that I find interesting. Varanasi, India, Nov 2018.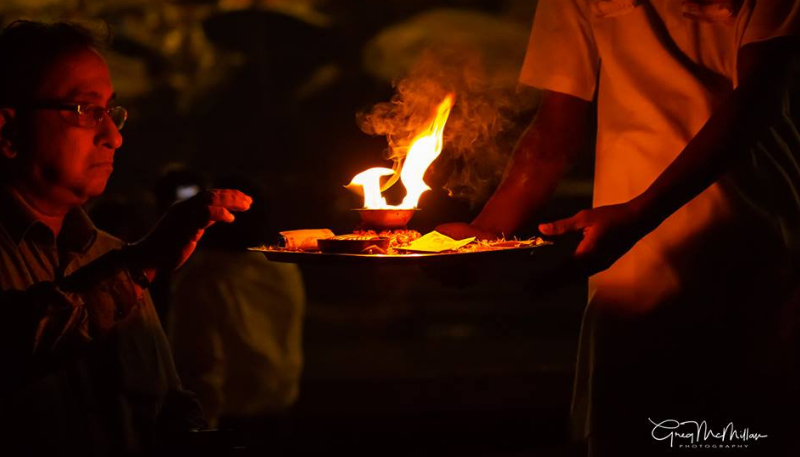 4. just a little bit of the action at the ghats and the performance of Ganges Arti by Hindu devotees performing 'Puja'. Most images are from the Ganges side looking towards the shore, or behind the devotees. If you know the drill, you can get a safe side view.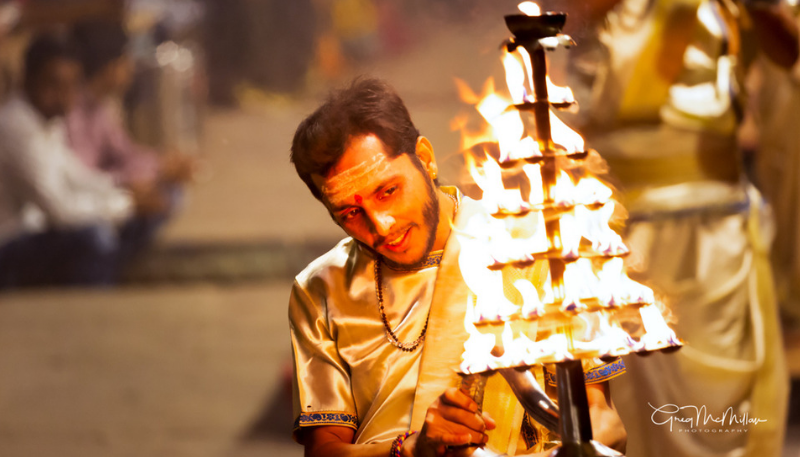 5. Waiting, waiting, waiting. The life of a Varanasi style 'fast-food' seller in the laneways behind the Ghats of the Ganges. The thing you see in India.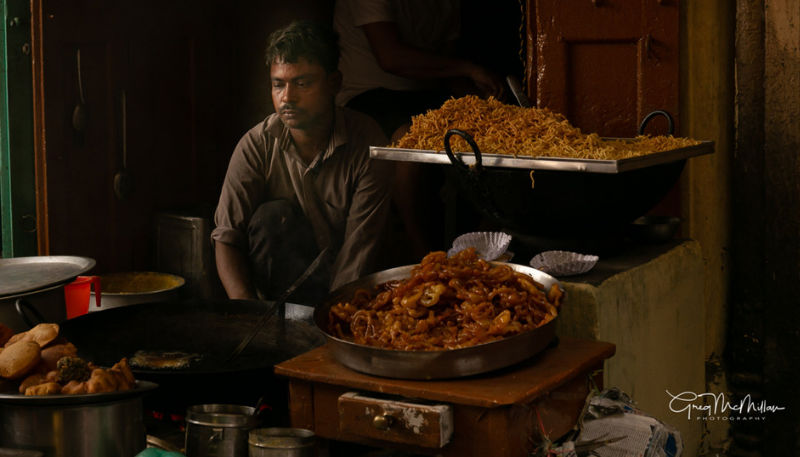 6. Spending some time at the Samabeong Tea Estate in the Bengal Region of India was certainly a delight. The sunrises and sunsets with the mountains, mist and clouds made for some special start and end to each day.
7. The advantage of having a good guide and driver. On the way from Darjeeling to Bagdogra, with a big bag of Darjeeling tea to bring home, I was fortunate to be able to find pickers in action. In this region, there is simply kilometre after kilometre of tea bush after tea bush.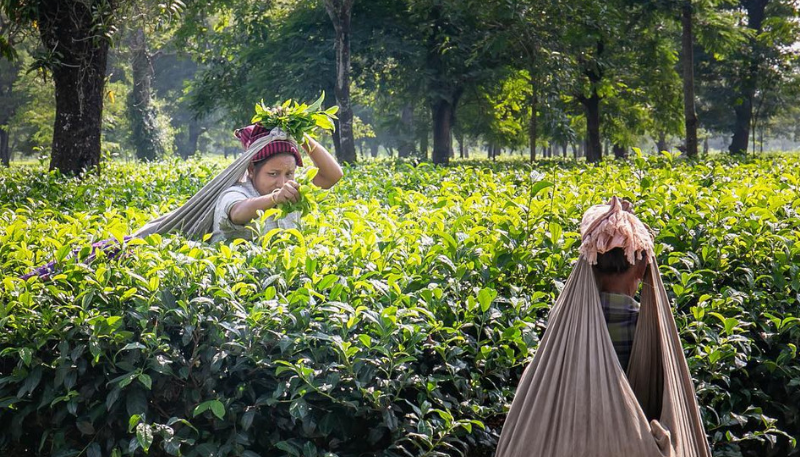 7. Travelling for Darjeeling to Bagdogra Airport to fly to Kolkata, it was time to stop for a roadside cup tea. The things you see in India.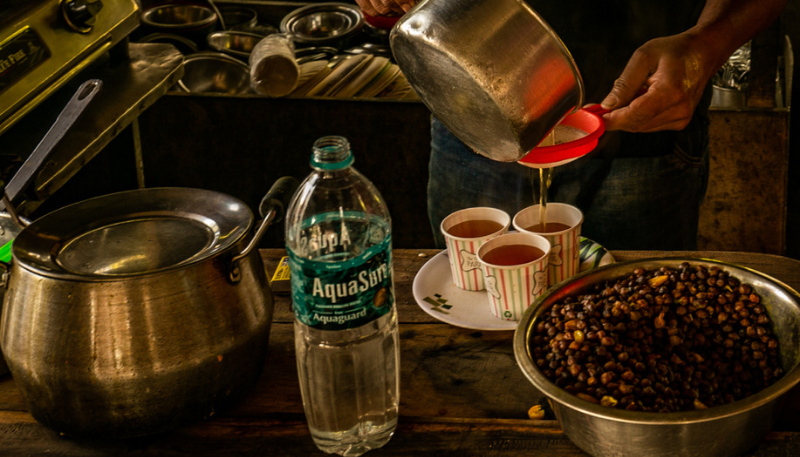 8. Kolkata and the sights you see in India.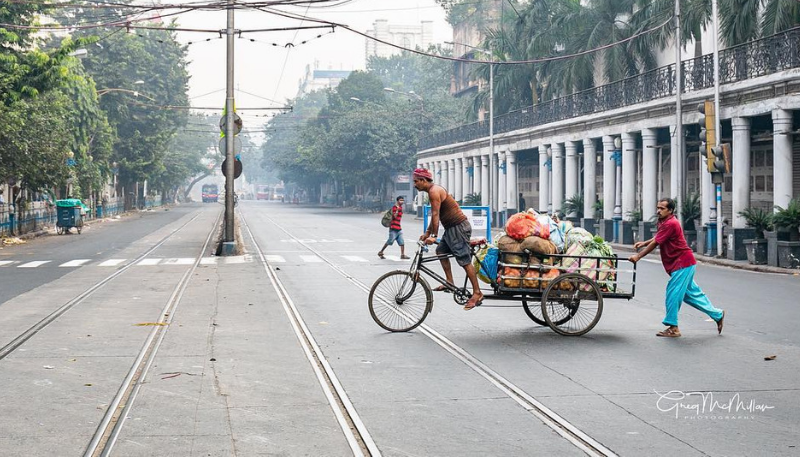 9. Billed as the biggest book market street in the world.. While these are pretty impressive book markets in Kolkata, I'm not sure they are that big. Notwithstanding, if you want an academic text this is the place to come to.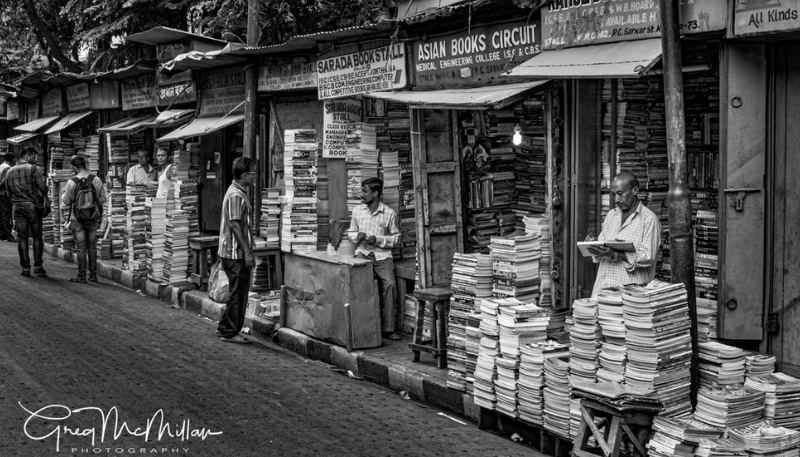 Hope you enjoyed Mr Greg's pictures. Do check out more of his amazing work here; gregmcmillan_photography
Planning a vacation to India? Know more about us read our reviews on Tripadvisor and tell us more about your travel plans here... We are waiting
!!!