"Aurovalley Ashram in Rishikesh a place of silence opens to everyone in search of inner peace and inner growth."
Nature has given us the power to smile and laugh to deal with difficulties. Laugh at your life and it will become easy." Following the Integral Yoga as well as the teachings of Sri Aurobindo and The Mother's - Swami Bhramdev Ji founded this beautiful shelter for every human soul who desires to discover or re-discover themselves in a peaceful and silent atmosphere. Moreover, there are some places on earth where nature and man conspire to create havens of solitude and beauty, Aurovalley Ashram in Rishikesh is one such place. This divine haven is not only surrounded by nature, it is a celebration of nature, right by the gracefully flowing Ganges!
Once you become a resident of this Ashram, you have to follow the routine that everyone in the Ashram follows - a perfect program to lead a self-disciplined life.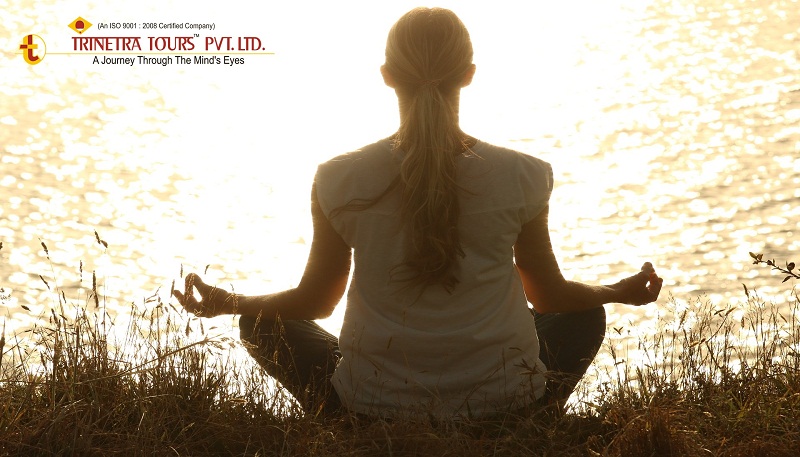 AT 6:00 am Collective meditation
As Sri Aurobindo says, "All Life is Yoga" at Aurovalley Ashram you will have a perfect opportunity to reflect your innermost thoughts by practicing meditation by yourself under the keen and observing eyes of Swami Bramdev Ji.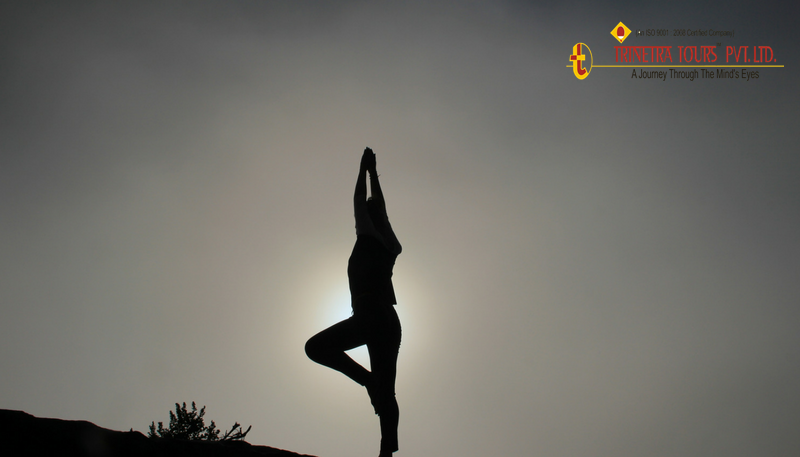 At 7:00 am Yoga Asanas
The ashram takes care of all your needs, including the physical well being; there is a daily asana class in the newly built and sun-filled yoga hall where you can relax your mind, and unwind your soul. Besides, yoga is not just an art or science but considered as a technology full of moves to keep you happy and healthy.
At 8:00 am Breakfast
Native delicacies are served along with some finest and tastiest vegetarian fare you have ever experienced!! During the stay, you will be served an Ayurvedic diet. Only freshly made food and organically grown vegetables are offered.
At 9:00 am Karma Yoga / Time For Reflection:
( Karma yoga is "yoga of action
Karma yoga is a path to reach spiritual moksha (liberation) through your actions and gaining knowledge by reading various ancient texts and books on Yoga. Reading these will help you to know more & more about the true potential of your inner self.
The first six chapters of the Bhagavad Gita discuss Karma yoga;
Karma yoga your work is your responsibility, not its result. Never let the fruits of your actions are your motive. Nor give in to inaction. Set firmly in yourself, do your work, not attached to anything.
Remain evenminded in success, and in failure. Even-mindedness is true yoga.
—Bhagavad Gita, 2.47-49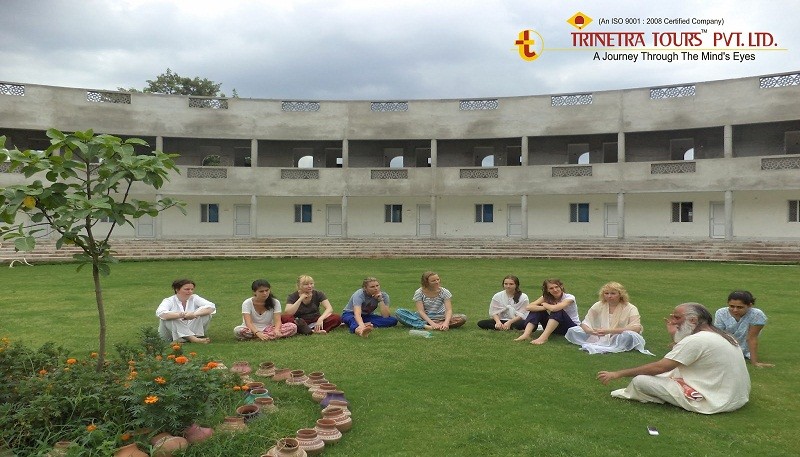 At 11:30 am Satsang (questions and answers with Swami Brahmdev)
Satsang is a word which comes from Sanskrit, meaning "association with the good", to be in the company of true people – sitting in the spiritual company of guru who usually gives a short speech and then answers questions about Spirituality, God, and life in general.
At 1:00 pm Lunch
The AuroValley Ashram follows a traditional dietary plan of healthy and finger licking Indian Food made with freshly cut vegetables organically grown in the ashram.
At 3:30 pm Tea
The evenings in India is incomplete without a cup of Tea while discussing various topics that touch the lives of others.
At 5:00 pm Time For You At Leisure
Spend some quiet time under a tree. You even have an option, to lay in the green grass reading your book in the ashram garden and feel the energy of nature in your self.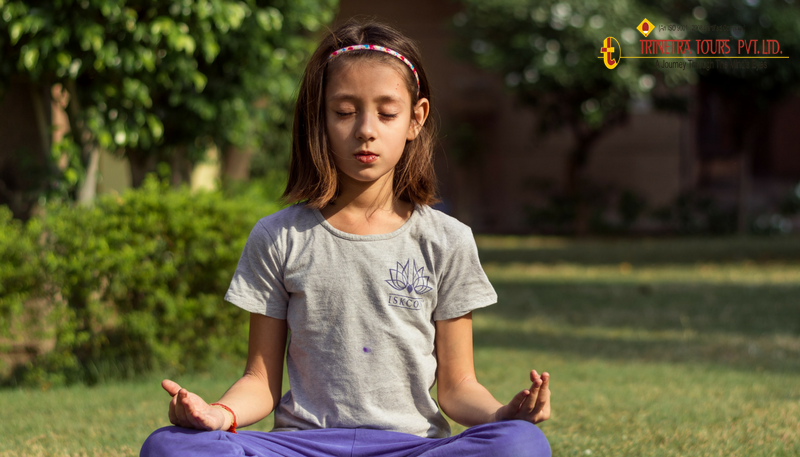 At 6:00 pm Meditation / Kirtan
As evening descends, join in for the evening Meditation ceremony – Witness and experience the sound of chants, and, the smell of freshly lit incense sticks. A truly uplifting experience.
At 7:00 pm Dinner
Now we are close to the end of our peaceful day. At that time your stomach really feels empty and that's the time were we unite again to have such an amazing dinner made with lots of love and healthy veggies.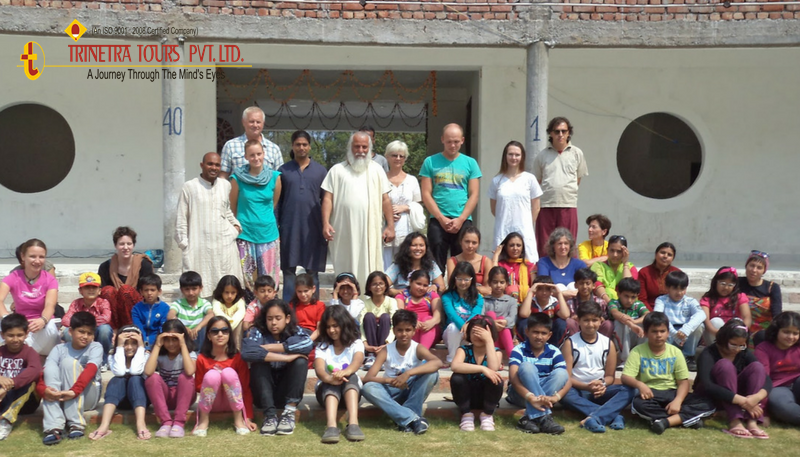 At 8:00 pm Cultural exchange
As we finish our dinner, we gather in the main hall of the Ashram where we can have time for watching and reading various spiritual books and videos. We can also interact with our fellow Ashram mates with whom we can have discussions about our time in the Ashram, and what we will take away from this experience.
AND THAT'S Where Our Day ENDS
For more information on spiritual tours & packages to India do contact us at tours@trinetratoursindia.com.