The Golden Triangle Circuit in India is one of the most preferred circuits by the first time travellers in India. The Taj Mahal is and will always remain an unparalleled tourist attraction but besides the Taj and other travel destinations around the Golden triangle circuit, you simply can't miss visiting the Wildlife Sanctuaries here. Whether it's a family holiday or a vacation with your friends watching the birds & animals lazing around in their own habitat definitely has its own charm. So, if you're ready to explore the wildlife opportunities around the Golden Triangle Circuit, you must read ahead.
Spend Some time with the Orphan Elephants in Mathura
In a first for India and leading the way for compassionate management of elephants, this Delhi-based NGO, has established India's first ever Chain-Free Elephant Care Centre in Mathura in association with the Uttar Pradesh Forest Department. All the elephants housed at the center have shocking stories of the situations they had to be rescued from. Here, several elephants that used to spend their days doing hard work in often harsh conditions are living out their retirement years in peace and safety. No longer forced to bear heavy loads, or walk on hot pavement, these majestic creatures are finally able to spend their days happily.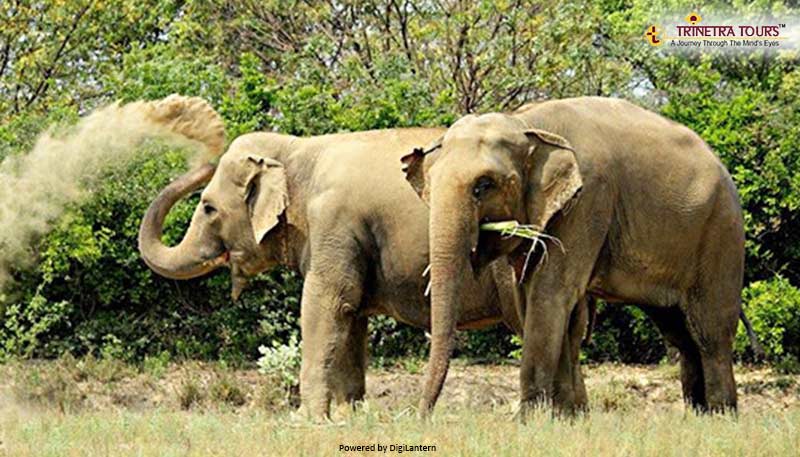 Ramble Through the jungles of Ranthambore National Park
Historically known as a place where Maharajas went hunting in their leisure time, Ranthambore National Park is now a major wildlife attraction for tourists and photographers alike. A vast range of other wildlife animals such as leopard, nilgai, sambar, gray langur, and, chirpy birds only adds to the enthrallment of this place. Also, Ranthambore has great wildlife sighting opportunities amidst the picturesque landscape of forts and palaces. Legend also has it that after the Maharajas ceded control of Ranthambore, the Jungle land got its new ruler - the Tiger, the one who deserves to own the jungle by keeping his supremacy together. Besides, if locals are to be believed, the Tigers are often found inside the fort perhaps planning their next move.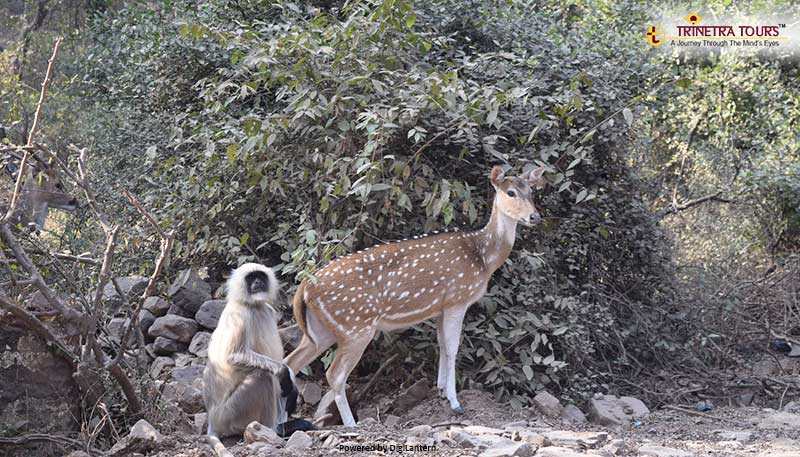 Bird watching at Keoladeo National Park, Bharatpur
Located near Fatehpur Sikri in Agra, this National Park has been recognized as a UNESCO World Heritage Site. It's believed to be around 250 years old and is named after a temple of Shiva - Keoladeo. Pelicans, Cranes, Herons, Spoonbills, Parrots, the rare Siberian Cranes and migratory Waterfowl are some of the most beautiful birds you can see here. Other than these birds mammals such as Fishing Cat, Striped Hyena, Golden Jackal, Wild Boar, and Blackbuck. You may also visit the Bharatpur Palace a popular architectural & historical site.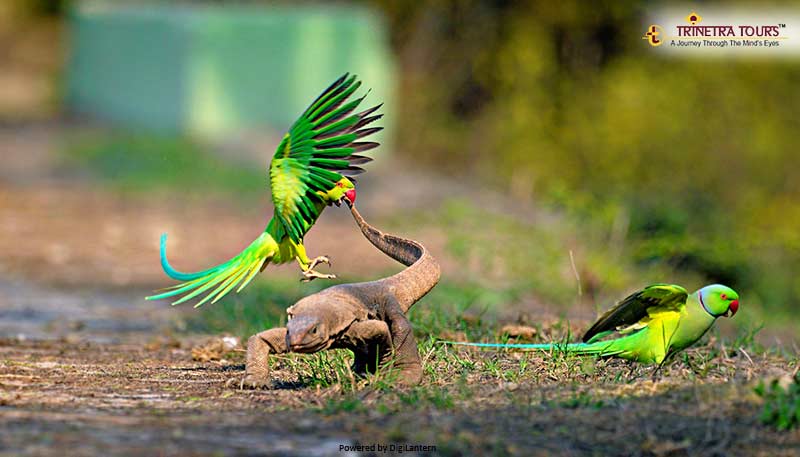 Wildlife at its best in Sariska Tiger Reserve, Alwar
Sariska Tiger Reserve is an arid land which was earlier a popular hunting area among the Maharajas of Rajasthan and later in 1955 was declared as a Tiger Reserve. The Sariska Tiger Reserve attracts visitors because of the Bengal Tigers. The notable efforts from Government of India and the Wildlife Institute of India made it possible to make this reserve world's first tiger reserve to relocate the tigers. The tropical forest also includes various wildlife species such as Indian leopard, Indian jackal, sambhar, chinkara, and Nilgai to mention a few.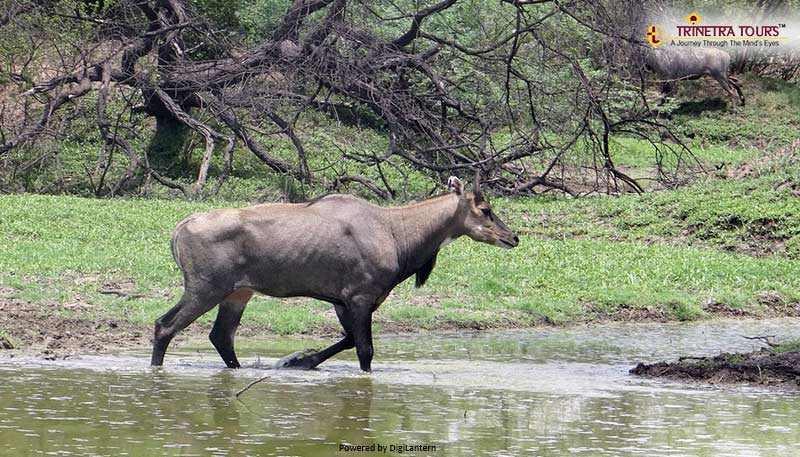 Apart from the wildlife safaris at above mentioned National Parks, unique activities are a real possibility like nature walks, tribal village walks & cycling depending on your special interests. Contact us at tours@trinetratoursindia.com for any further information.