One of the best-selling tour packages in India is the 'Golden Triangle Tour'. The tour which consists of the 3 most loved travel destinations in India by travelers from around the world; namely Delhi, Jaipur, and Agra. The trio is popularly known as the Golden triangle because these cities represent the cultural palette of every nook and cranny of the country. The real beauty lies in the fact how Delhi, Jaipur & Agra have carefully preserved their centuries-old heritage whilst embracing the modernity. If you're the kind of traveler who likes to dig deep into the cultural and historical heritage of a destination in a short span, then, the Golden Triangle Tour will be a thrilling experience for you.
If you need some more inspiration here are the reviews on the Golden Triangle Tour by some of our previous guests. As they say that the taste of the pudding is in eating it. Hence, why not take the opinions and impressions of people who have tasted our pudding!
Itinerary Specially Designed For 'Mr. Mike & Mrs. Tina' Golden Triangle tour
I organised a personalize golden triangle tour with Trinetra; dealing mainly with Mahendra who was fantastic and assisted me with my tour plans. Every enquiry was replied to promptly and very professionally, which gave me confidence that Trinetra was a company I could rely on.
We were met at the airport by Rohit who welcomed us to India. He then escorted us to our driver Ashu (Ashwini) who would then accompany us on our tour. Rohit then passed us our itinerary pack, which included contact details of all the representatives in each area we were visiting. The pack itself was a work of art, another example of how Trinetra attention to even the smallest detail was exceptional.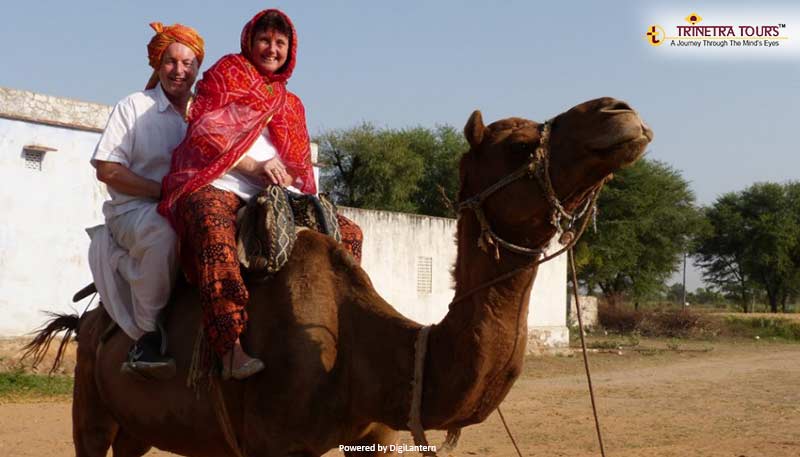 - Mr. Mike & Mrs. Tina from the United Kingdom
4 day Golden Triangle
Myself and my mother travelled to India last minute for a friends wedding outside of Delhi and only had a short time to do some sightseeing. We wanted to see as much as possible in the 4 days we had and Trinetra were very quick to respond with a 4 day itinerary of the Golden Triangle that suited us perfectly! As two women travelling we were concerned about safety as we had heard that it is unsafe to walk around alone, but we could not have felt safer and more relaxed with Trinetra as we were escorted everywhere we went, even from the car to the ATM!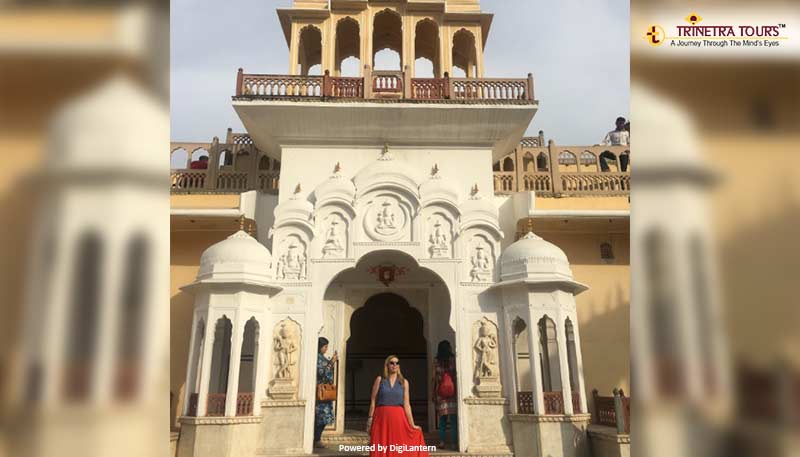 - Stephanie I from the United Kingdom
Splendid India
After a long safari in Tanzania, we played with the thought of exploring India. I mean why not right? We can sleep and recuperate during the flight and be ready for another stretch of adventure. I emailed multiple companies and immediately got drawn to the responsiveness of Mahendra. The best feature of this company is their flexibility. They tailored the itinerary to our liking and even included a food tour since we are big foodies. For all the travellers out there, India has a different approach when it comes to touring the Golden Triangle. You are assigned a driver and then meet the local guides in each city you visit. I find this very interesting since you get a variety of tour guides. What we liked about it is that they each have a vast knowledge of their city. It is very much personalized and focused.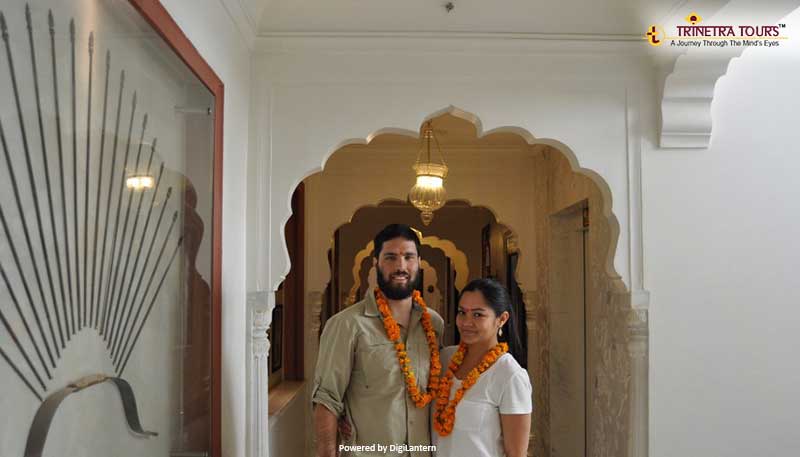 - JessMLV from California
Old Delhi Rickshaw Tour
Always when in Delhi I will contact Trinetra Tours as they are the Number 1 Tour Company and the best in the world that I have dealt with. When I booked this tour with them I went into their Delhi offices. Previously I had done an 8 Day Golden Triangle tour with them and being from Australia I was keen to meet the faces behind the company.
Tapas the owner and Mahendra the General Manager welcomed me warmly and introduced me to their staff who had organised my tours. Again I was not disappointed as Mahendra had customised a Rickshaw Tour round Old Delhi that myself and my Canadian friend thoroughly enjoyed. The difference between Trinetra and other Tour companies is that they cherish the relationship with their clients and have always accommodated my needs.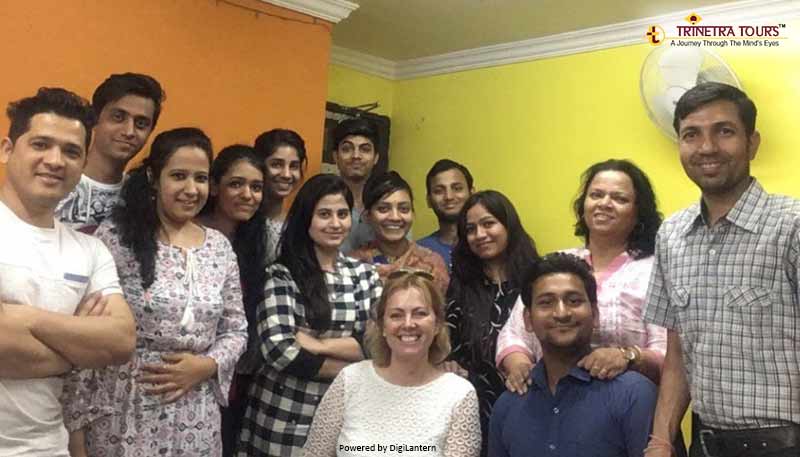 - Lynn Rose from Australia
Amazing experience!
This was our first trip to India, we only had five days, so we wanted to make the most of it. We decided to contact Trinetra Tours after reading reviews on TripAdvisor from travelers as ourselves - best decision we could have made! Our expectations were not only met, but surpassed. Since we wanted to visit the Taj Mahal, we opted for the Golden Triangle Tour: Delhi, Jaipur and Agra. The general manager of Trinetra, Mr. Mahendra Pal, responded promptly to all of my emails, attending to every inquiry and request, and also providing us with helpful information to plan and prepare our visit to India (thank you very much for the books recommended).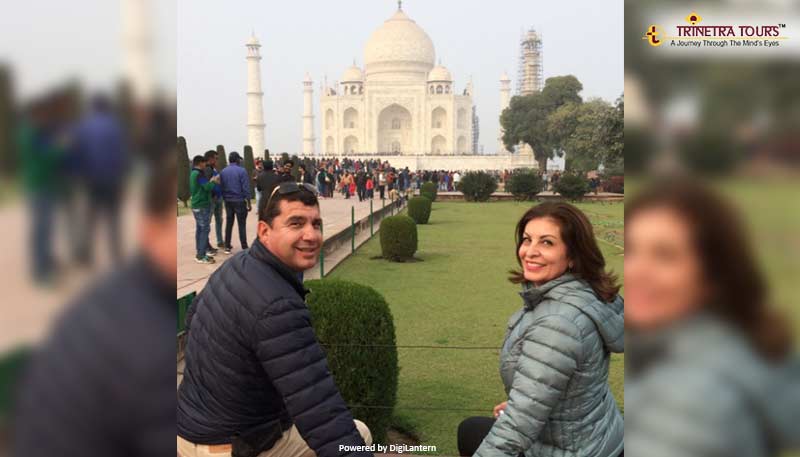 - Nuevo Casas from Mexico
Had an amazing time in India!
Just got back from our trip to India and thanks to Trinetra team!
From planning till the end of the tour, it was well organized. We booked the golden triangle tour, as it was our first time in India.
They're prompt in replying to emails and queries. They're also flexible to changes that I've made. The hotels that we've stayed in which the company recommended are very nice and comfortable. The coordinators in each city are very organized and brief us the tour program of the day and how much entrances that will costs us. Also, I'm glad that all the local tour guide that they have appointed are very knowledgeable and knows places to start first to avoid the crowd. We also got the opportunity to go to temples and walk in the crowded streets and eat local snacks. The local tour guides always asked us first if we would like to visit to crafts and other manufacturing places and are not too pushy if we refuse them which i'm very grateful.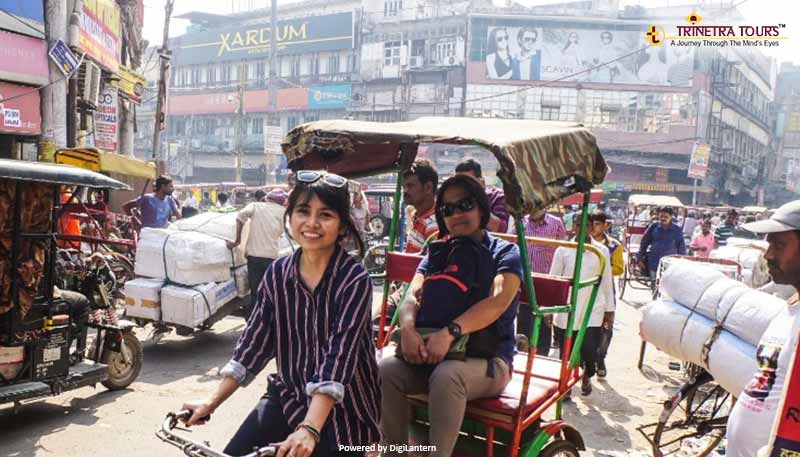 - Melissa C from the Philippines
Superb travel experience!
Trinetra tours is probably one of the best travel agencies we've ever experienced. We did the golden triangle tour for 6 days with our two kids. From the airport pick up (at 4am!!) with you personalized tour manager you feel reassured about your trip. The travel program was organized very well; we travelled and visited at our pace, with trineta guides and coordinators at every step of the way with you.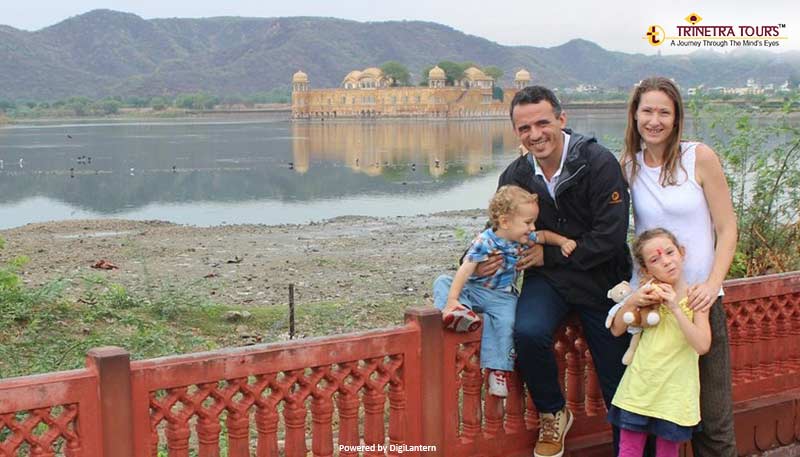 - Carlos M
Golden Triangle
Our trip took us to Delhi, Agra, Jaipur, Fatehpur Sikri, Shahpura and back to Delhi all in 7 days! With such a small time frame and wanting to see as much as possible, Trinetra are the perfect option. The tour had us entertained from start to finish, visiting magnificent cities and monuments every day. The company is extremely professional, punctual and accommodating and you often received free upgrades at hotels as a Trinetra customer.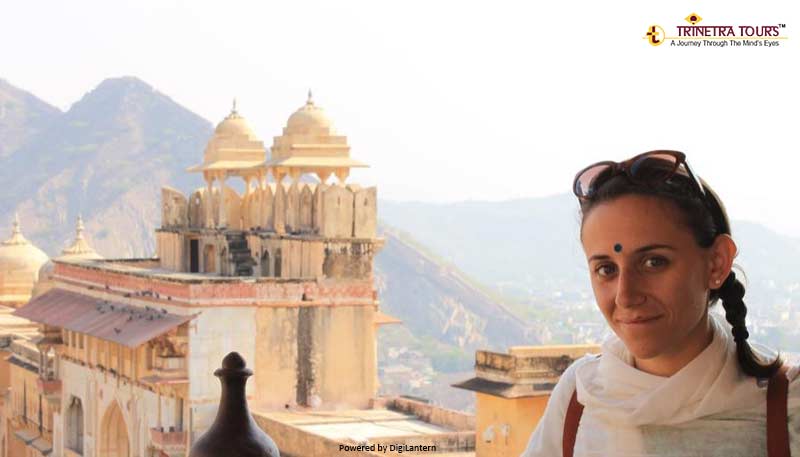 - Ally Ally from the United Kingdom
Incredible way to travel!
We spent mid-December on a Golden Triangle Tour via Trinetra. As all of the reviews mention, Mahendra and his staff are exceedingly pleasant and responsive to inquiries before and during our trip. Once we were in the country, our travel representative met us at the airport to go over our itinerary and to explain a bit about how the tour would work best (admission fees, deviations from the schedule, dinner transportation, suggested tipping procedure, etc). He was friendly and professional, and stayed in contact throughout our week in Delhi, Jaipur and Agra.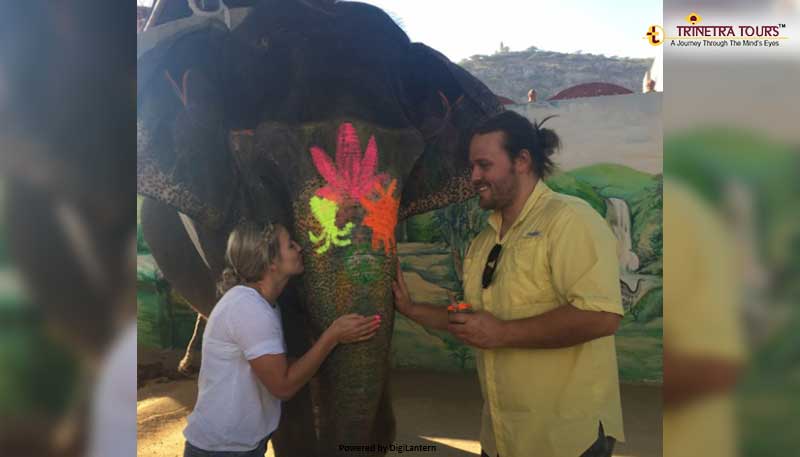 - Joseph N

Receiving such feedbacks from our guests is the best feeling ever! It is you all who inspire us to give our best to make your travel experience in India one of its kind and full of memories that you'll cherish for a lifetime.

If you wish to read more such reviews or connect with our previous guests you can do it here on TripAdvisor. And if you would like to enquire about our other tour packages kindly feel free to write to us at tours@trinetratoursindia.com.