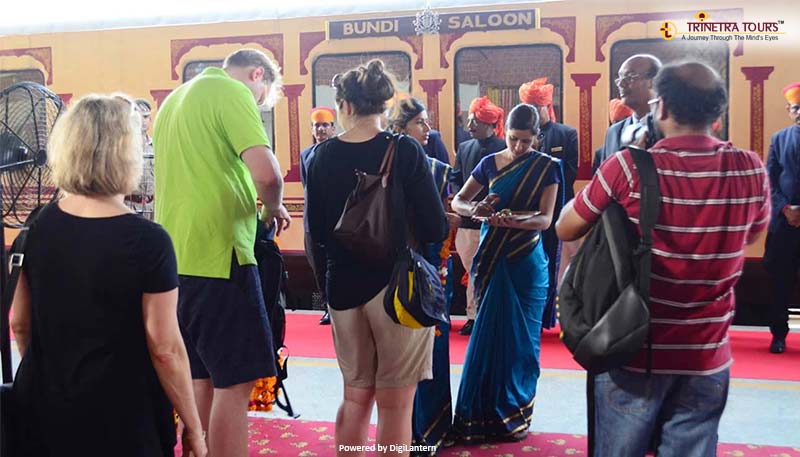 Since the advent of the railways in India, train journeys have been the subject of much fascination and mystery. Indian Royalty and the British aristocracy would often set out on a shikar (hunt) into the wilderness, deserts, or mountains, but, traveling at all times in the luxury of their private palace on wheels! Today, the Palace on Wheels, the luxury train of India continues the legacy by running a 5-star hotel on wheels and covers the heritage sites of India. This includes the Golden Triangle route i.e. Delhi, Jaipur, and Agra - the quintessential route especially for the first time visitors in India. Besides, the train also covers Ranthambore which was used to be the popular hunting grounds for the Maharajas. Next, your royal train goes to Chittorgarh, famous for the Chittorgarh Fort, a UNESCO World Heritage Site and located on a hilltop near the Gamberi River. Also, this royal extravagance enhances your experience by covering the lake city of Udaipur, the blue city Jodhpur, and the desert land of Jaisalmer.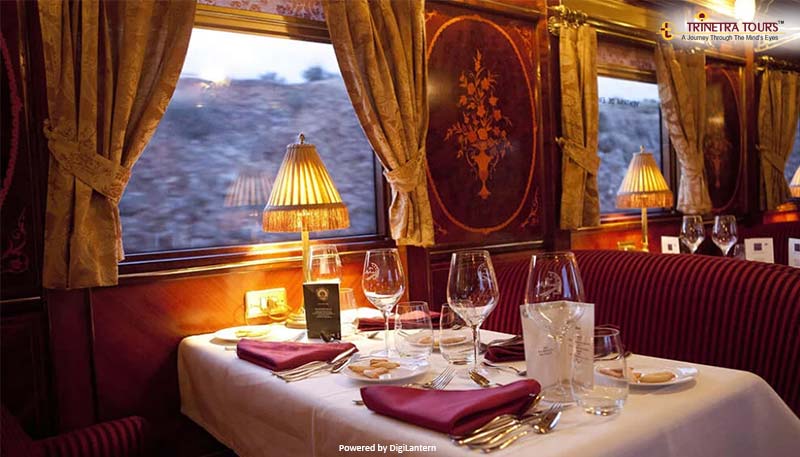 Moreover, life on board is all about comfort. As soon as you enter the train in Delhi you'll be amused by the romanticism of the Rajputana interiors and the princely treatment that you're going to experience. All the cabins and suites of the Palace of Wheels are wonderfully regal with huge windows, kingly beds, satellite TV, Wi-Fi connectivity, attached bathroom, air-conditioners, dressing or writing table, gymnasium to just name a few. The royal train is equipped with two restaurants, Maharaja and Maharani, which serve both Indian as well as international cuisines to meet the varied preferences of the guests. There is also an onboard bar which serves the best varieties of wines and spirits collected from all around the world. The Palace on Wheels offers you a memorable and comfortable way of touring if you have limited time. You pack in a lot in eight days. Most of the distances are covered at night while you are sleeping amidst the dreams.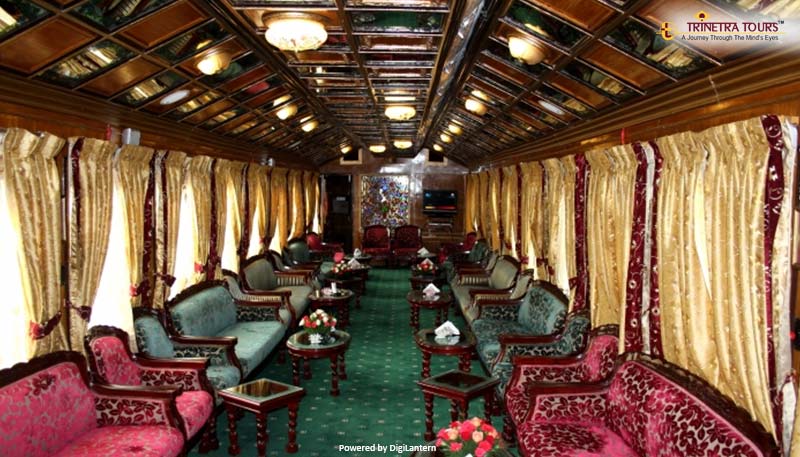 It is evident that the Indian Kings lived an extravagant lifestyle. This journey becomes all the more interesting because you will be travelling through the royal lands of India while travelling in a train that manifests the regal lifestyle of Indian Kings & Queens. So, if you would like to embark on a journey to live through the royal heritage of India, all you need to do is to write to us at tours@trinetratoursindia.com.