Just like the rest of the world, India too has several destinations where one can witness the most pristine wonder of Mother Nature – snowfall. The dream that you have fanned over the years of playing with real snow falling from above, and make your own snowman can now be fulfilled with the advent of winter. So, Trinetra Tours bring you the places in India where you can have perfect winter holiday to watch that foggy snowfall that you had always dreamt of!
1. Sonamarg - Jammu & Kashmir
We have not seen heaven, but we have this belief that it would look a lot like Sonmarg. Indeed, God is an artist, and he has created this place with utmost care, and love. Also, known as the 'Meadow of Gold' Sonmarg with its frozen lakes, snow clad peaks, and of course the snowfall, is one of the best places to experience winter in all its glory!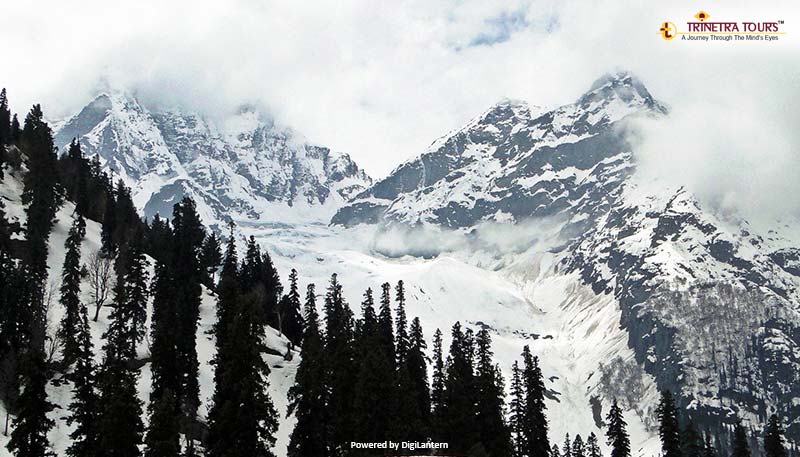 2. Shimla - Himachal Pradesh
Whenever you think about a venue where you will find ice everywhere, Shimla tops that list - the Queen of Hill Stations. This beautiful little heaven is an ideal place to enjoy snowfall and is also considered as one of the most romantic getaways in India. Here, you will encounter the natural beauty, immense peace, snowfall and the snow covered hills that will surely take your breath away. So be ready to capture a perfect selfie with your loved ones on the land where once lived the British aristocracy.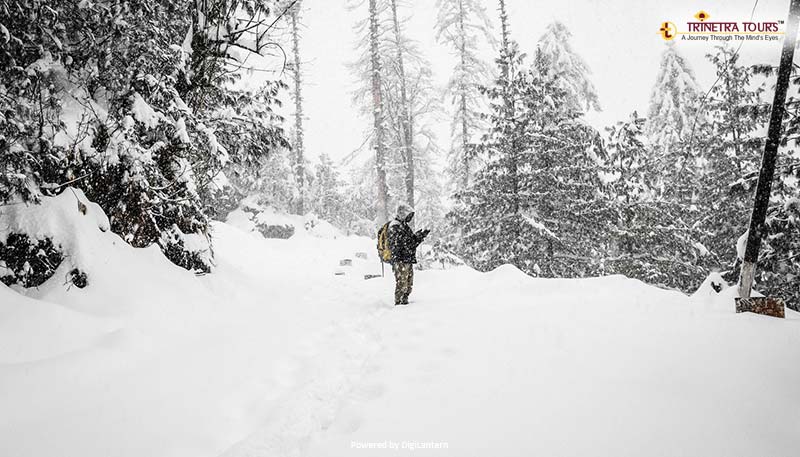 3. Leh Ladakh - Jammu & Kashmir
A lifetime of a journey, traveling to Leh Ladakh is an experience that all travelers secretly crave for. It will be even more special, as well as daring if you can plan it in winters. The temperature can go as low as -30 degree Celsius! Crossing the frozen lakes, you are secluded from the rest of the world, surrounded by snow & ice! Isn't it exciting?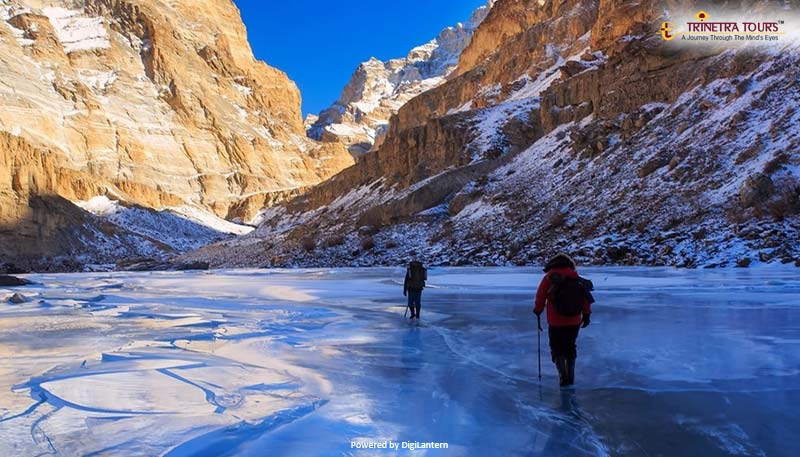 4. Gulmarg - Jammu & Kashmir
Gulmarg is a complete family destination, kids will love this place whether learning skiing, taking a gondola ride or playing with snow. They will have a blast here. Besides, this place has something for everyone, as the gentle cool breeze rejuvenates your senses and makes you forget the world outside. Certainly, a trip to Gulmarg in winters, will be an adventure of a lifetime for you and your family.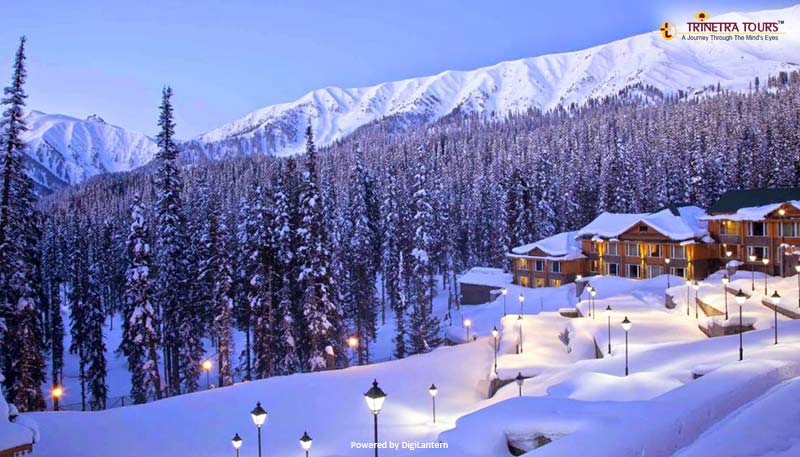 5. Mcleodganj - Dharamshala, Himachal Pradesh
Land of beautiful waterfalls and home to hypnotic Buddhist monasteries, Mcleodganj is one of the most popular hill stations. The best part being, you will be able to witness sound-absorbing fog, snow, greenery, mountain air, rain, and sunlight all in one frame. This little town housed in the subline hills of the Dhauladhar range that cannot be missed both for its pristine geographical splendour, and an inspiring spiritual legacy.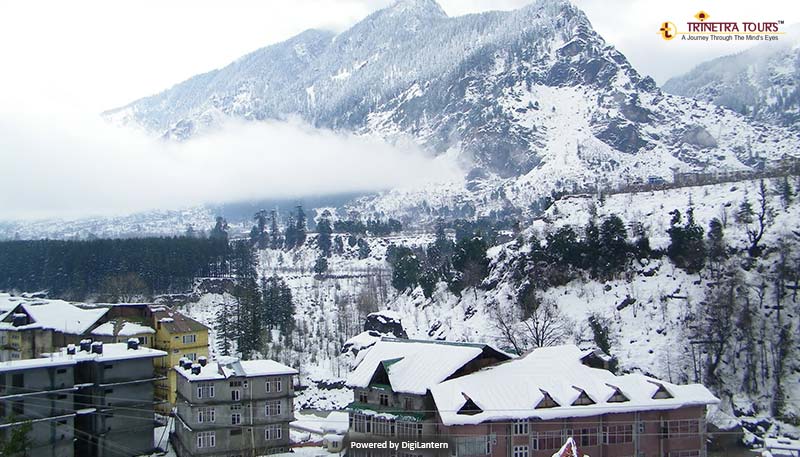 6. Nathula Pass– Gangtok, Sikkim
The capital city of Sikkim, Gangtok is a mesmerizing hill station with lush greenery, snow-laden highlands and serene lakes. One could die for the natural beauty here! A short drive from Gangtok will take you to Nathula Pass located at an elevation of 12,400ft and Tsomgo lake - one of the most visited places in Sikkim. The magical backdrop, crystal clear water of the lake, white snowy carpet and the pristine natural beauty of the places are absolutely hypnotic that you should not miss exploring while traveling to Gangtok in winters.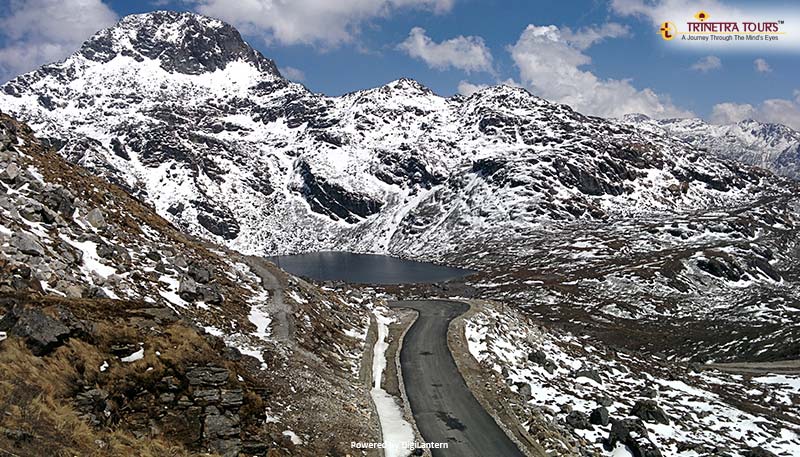 The foremost reason for visiting these places is that you can add on more in your bucket of memories. How? There are so many places nearby which are also beautifully surrounded with snow during the winters and are well-known destinations to witness snowfall. Therefore, we would be honoured to be of assistance, if you wish to customize your winter holiday depending upon the activities and places that fascinate you. For more info log on to tours@trinetratoursindia.com