The famous Pushkar Camel Fair of Rajasthan, India is a huge camel trade fair. Over the years, the fair has evolved as a major tourist attraction and is no more limited to camel trading. It provides immense opportunities to take back home the best of Rajasthan, in form of a lifetime experience and souvenirs.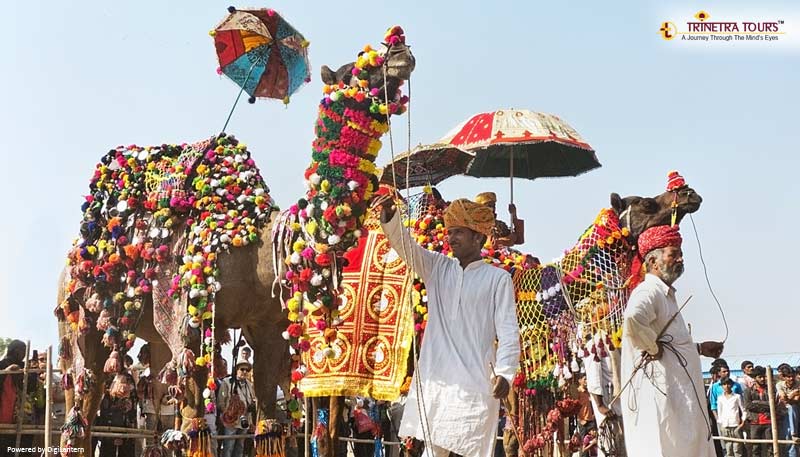 Pushkar is a beautiful small town in Rajasthan located on the banks of the Pushkar Lake. On three sides small hills surround the town and on one side there are sand dunes. Pushkar has religious importance for Hindus and is considered a sacred place. The Brahma Temple is a pilgrimage site and it is believed that Lord Brahma is the creator of Pushkar Lake. As the folk tale goes, it was once a prosperous kingdom with more than 50 palaces and around 500 temples.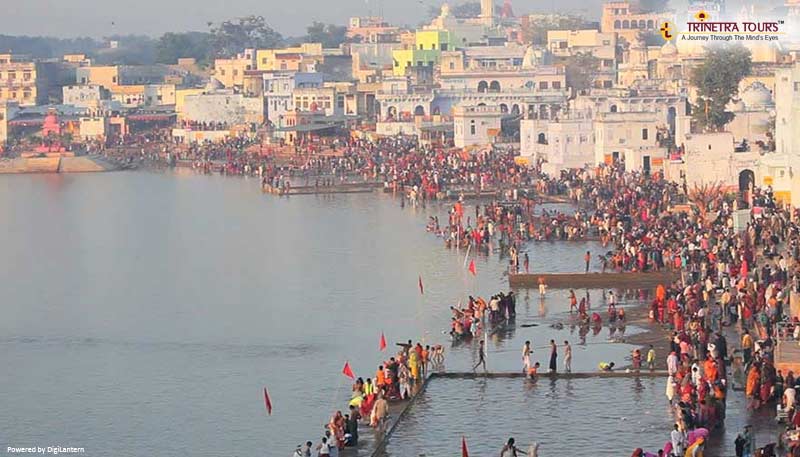 The dates of Pushkar Fair are determined according to the traditional Hindu calendar i.e. the 11th lunar day in the bright fortnight in the month of Kartik. Every year, around 1,00,000 devotees take holy dip in the Pushkar lake on this day.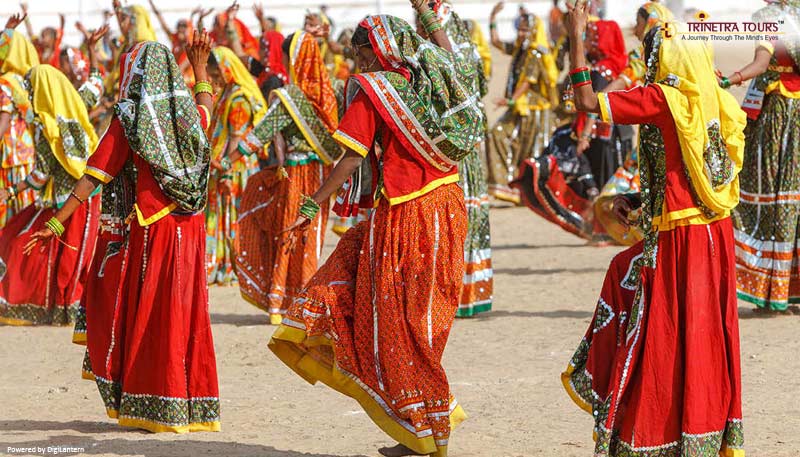 Apart from its religious importance, the fair also has its commercial and cultural significance. The entire view of the fair is vibrant and breathtaking. There are men from the local & surrounding areas trading for camels, there are sellers who use their persuasive skills to sell the handicrafts, metallic jewelry, bright and gorgeous fabrics at competitive prices . The Rajasthani attires are bright in color and resplendently adorned with mirror work, beads and embroideries. Also, the tie & dye fabric is a favorite amongst the tourist. The metallic jewelry items such as bracelets, anklets and necklaces are a must buy because they are intricately carved and simply stunning.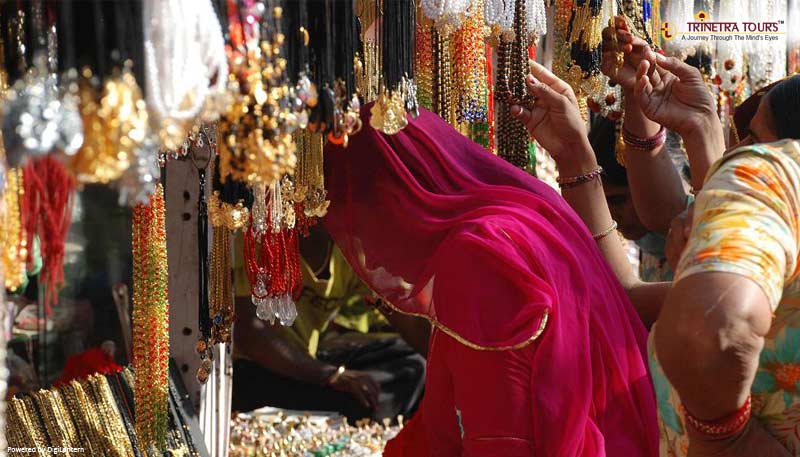 The Pushkar Camel Fair is also popular for the various interesting entertaining activities and competitions. Some of these are – the longest moustache, camel race, musical chair and beauty competitions. This is a full-fledged entertainment affair with singers, instrument players, fire dancers and jugglers – all clad in traditional Rajasthani attires. For kids, there are sky-high swings and rides but even adults can't keep away from this fun. Your experience at Pushkar Fair can't be complete until you taste the mouth-watering delicacies here. Rajasthani cuisine is very versatile. Dal-Bati-Choorma is the most savored food of Rajasthan, but the options are limitless.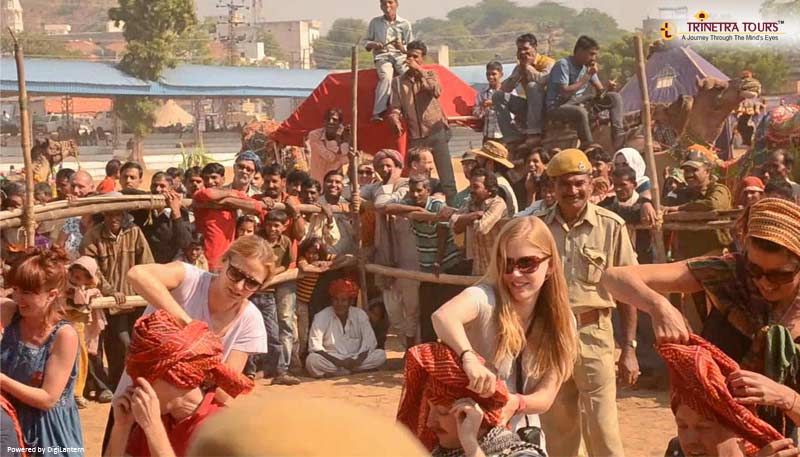 Other than this, Trinetra Tours provides you the comfort of customizing your Pushkar Camel Fair tour to an extent. You can choose to stay at a desert camp or a palace or a modern five star hotel, the choice is yours. We also give you a list of activities which you can add on to the pre-determined itinerary. These activities are meticulously crafted to let you witness the grandeur of the golden triangle circuit a little more closely. These activities include a night walk in Delhi, elephant rides in Jaipur, cooking demonstration in a local household, food trail in Agra and much more.
So, this is a once in a lifetime opportunity for you to experience this grand camel festival of India along with a guided tour of the Golden Triangle Circuit. If you're interested to know more, contact us now at info@trinetratours.com.