"It's a fine idea to move through the world slowly, but it is probably better to do it on a bicycle".
Biking is a great way to get an overview of a country at a leisurely pace. The trails are designed in a way that you get to discover India that is both natural, as well as unique. The experience brings you the perfect opportunity to witness the simplicity of villages where life comes alive at its native best. This is where real India exists untouched by modern times - cows roam, children play, flowers bloom. As we cycle through the countryside, we get the opportunity to interact with the locals, visit their homes, and, observe the culture – an experience to remember and cherish. So, let us have a look at a list of our favourite Biking experiences:
Udaipur
For people who love a gentle adventure, we would encourage them to enjoy a biking experience in Udaipur. It's a great way to explore Udaipur's surrounding countryside at your own pace by viewing the most authentic and beautiful rural life that Rajasthan is known for. Our biking tour will take you into the countryside as well as some of the local lakes that this city is renowned for. Also incuded is a visit to a local animal shelter which combats the problems related to stray animals.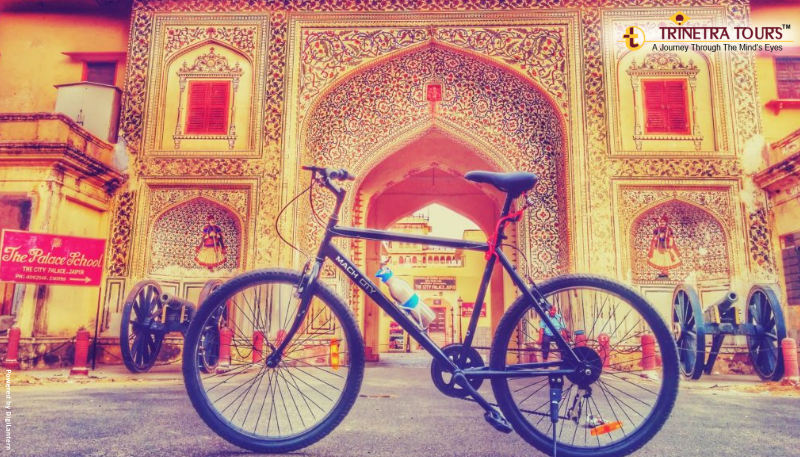 Jaipur
This refreshing ride will take guests to the walled city of Jaipur as we explore the nearby mountains and lesser known places beyond the known attractions of the city. The focus here is not to offer a site seeing tour, but to organize a fun activity for the cycling enthusiast in you. Our trip will be filled with culture, food and fun. Yes, please, this magical experience will give you an ideal opportunity to discover the less known heritage and intrigues of Jaipur.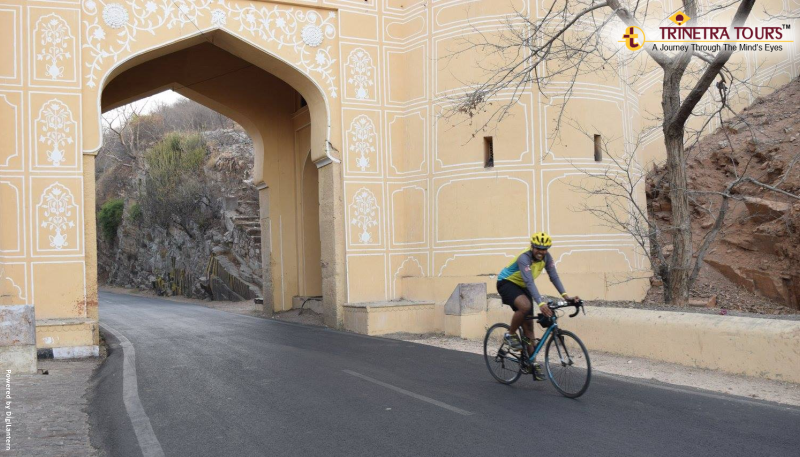 Pollachi, Tamil Nadu
Ride on a leisure Bicycle along the quiet countryside of Pollachi engulfed by lush green paddy fields and the Blue Mountains. As we bike, the refreshing milieu of rural charm will soon begin to enthral you with its glory and magnificence. We will ride through fields (of course, they would be green) and a man-made lake that is now home to a diverse range of birds and wildlife. Throughout the year it has an ideal weather for cycling except for in monsoon.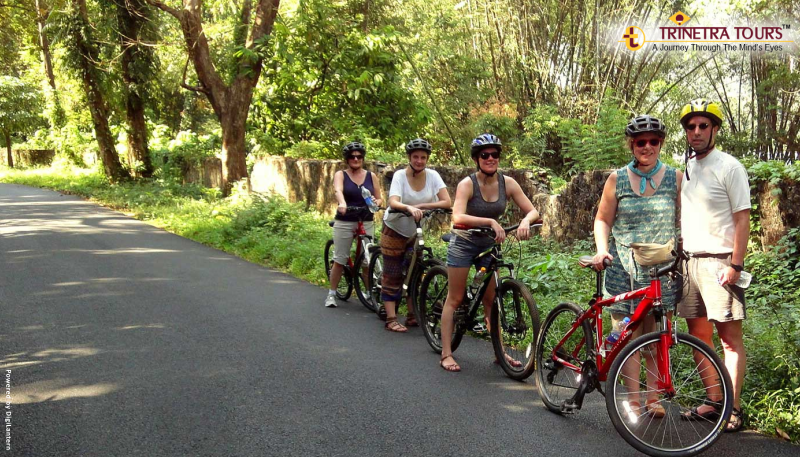 Mysore
Explore the enchanting city of Mysore in all its majesty and grandeur on a humble cycle. Get on the saddle and witness the city come to life as we pass through colonial structures and historical monuments. Of course, this tour will give you a chance to discover Mysore at a slow yet enjoyable pace, giving you insights into the rich history of the city.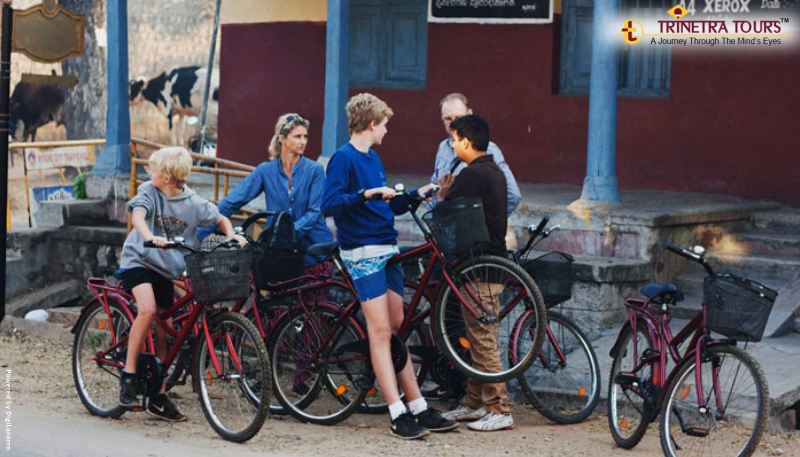 Munnar
Munnar is the paradise for everything that is natural, beautiful, and, authentic. Lush green tea estates, wildlife sanctuary, sandalwood forests, dams, hillside make it a delightful experience for photographers, nature seekers and of course for bicycle lovers. This cycling trip will fill you with the love of Mother Nature. The misty weather in Munnar is the icing on the cake. So, get on your cycle and explore the unexplored Munnar.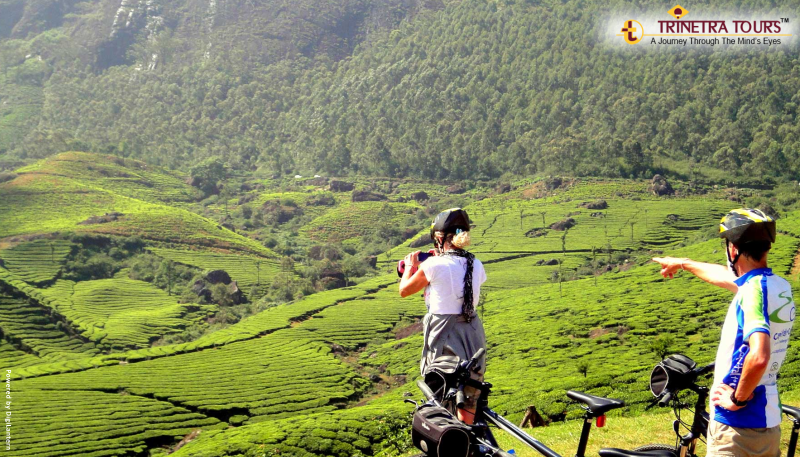 Cochin
Cochin is an important centrepiece in Kerala's history, and, what can be a better way to experience it all but through a biking tour. Also, riding through vast paddy fields, fish farms, coconut tree canopies, plantations and coastal area – will make your day delightful. It is nice to breathe in refreshing air and take a short break from the hustle and bustle of a city.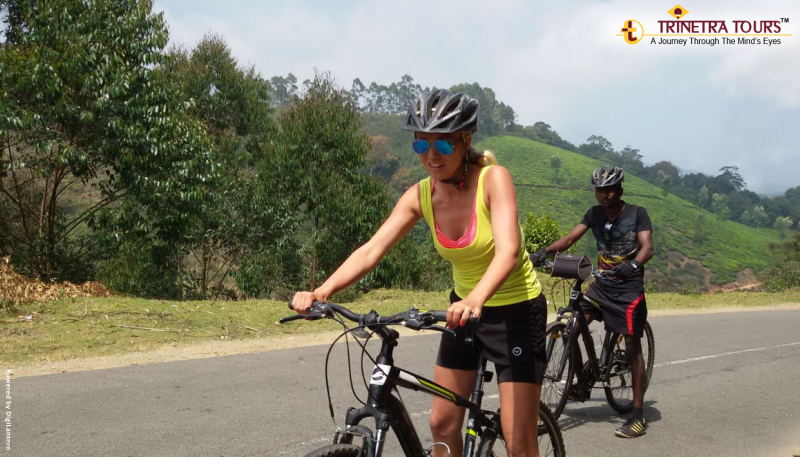 Did the above fascinate you? Shoot us a mail at tours@trinetratoursindia.com, & get detailed information about these fascinating bicycle tours of ours.