As a part of our silver jubilee celebrations our company decided to take us on a trip to Kumbhalgarh where we spent some wonderful moments of our lives. By the time the trip was over, we indeed discovered a new "us", and perhaps a new name for each one of us that we will remember fondly. Each of our colleagues developed a special bonding with each other, and a deep sense of gratitude towards our company - Trinetra. We owe a lot to her. Initially, we were a little skeptical about whether we will be able to gel with each other, but honestly, it didn't feel that way - the moment our journey began from the Nizamuddin Railway Station, we felt like a one big family, finally going for that long pending vacation. Our journey was full of happiness, and energy, we were all awake throughout the night, talking like there would be no tomorrow - we didn't even realize when the sun rose, and, we reached Udaipur. We went to hotel Justa for our breakfast, following this, we started our journey to the virgin landscapes of Kumbhalgarh. The journey was a steep uphill drive with a picturesque view of Mother Earth dry to our expectations, probably because of the lack of monsoon, very strange, yet, the place pulled us towards its story - probably an untold one - one of long lost lone friendship, or companionship, or, probably, the longing of a much awaited downpour. We reached our luxurious stay - the Kumbha Bagh Resort in the afternoon, this beautiful Hilltop resort is a real stunner at 3,500 ft above the sea level which has the same height as that of the Kumbhalgarh Fort. We were told by a senior member of our Trinetra family that the resort was mindfully selected only because of its location. Ideally away from the bustle of the busy city life. Kumbha Bagh is a pure bliss (No exaggeration!). Once we were traditionally welcomed to the resort with the full flavors of Rajasthani culture, and heritage - it was now time to enjoy the typical Rajasthani delights with a splendid array of colorful spices, and ethnic food preparations. As we finished our sumptuous lunch we thought to ourselves it was time to get some sleep, but, one of our colleague Mr. Chandramohan said "no one's here to sleep yaar". So, we all decided to take a break from the heat of Rajasthan, and cool off in resort's swimming pool. We even tried our hands in the game of table tennis with our seniors (of course we lost hands down, but who's complaining). The evening was even more special as we were to perform in the front of our Managing Director Mr. Tapas Banerjee. However, things didn't turn out according to what was planned, but, Praveen Ji, our senior was our saviour - he saved the day with an impromptu performance. He made sure that everybody dances and sings in the group in equal measures. One of our colleague Anish danced on the tune of "Choli ke peeche kya hai" (a popular Bollywood Dance number) - one of the major highlight of that evening. However, we have to admit the girls were way better than us, and managed to steal the show hands down. Their performances were perfectly choreographed and equally synchronized, they looked beautiful as well.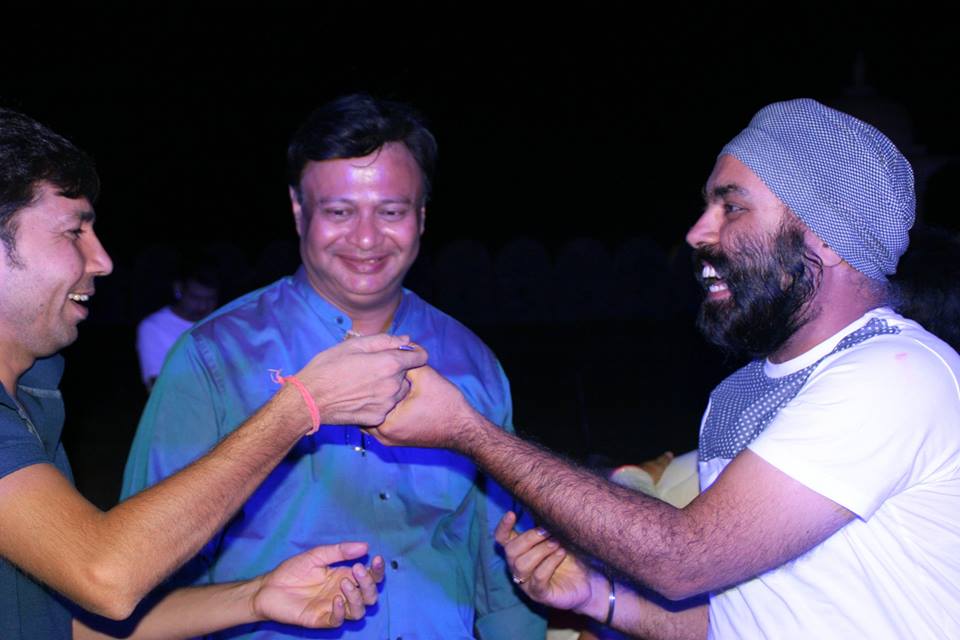 Another highlight of our stay was the late night gatherings at the pool side of the resort; it was a perfect change which we have all secretly wished for. Everyone was out of their comfort zones our seniors talked about their various experiences on life, and how they been able to overcome failures & setbacks. We, the new ones, listened to them in full attention as we were aware that these are the golden lessons not to be found again. The next morning was planned with an excursion to the Kumbhalgarh Fort. We explored the beautifully preserved and one of the most majestic forts of India. The local guides described it as the second longest, continuous wall in the world after the Great Wall of China. Besides, we Trinetraites looked like one big army marching ahead to discover the real treasures of this majestic fort. Everyone was so excited to climb till the top of the fort that they forgot about the heat, and steep terrain of the place. Also, it was really heartening to see that our beloved Sir Mr.Tapas Banerjee was also coming with us (leading & inspiring us all the way). Finally, our beautiful days at Kumbhalgarh were concluded with a party in the evening where we all danced, and, enjoyed ourselves to the fullest.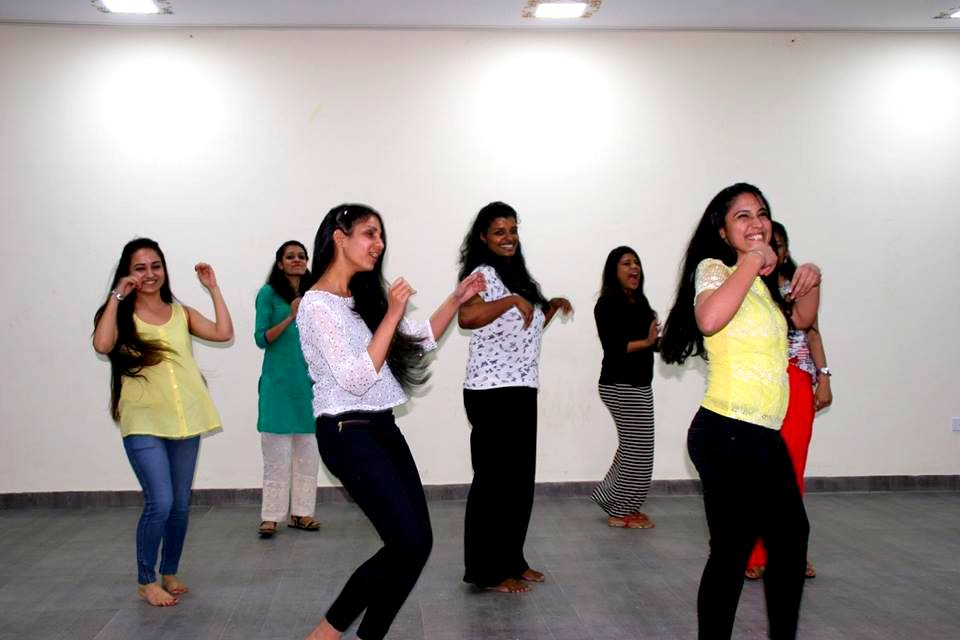 Next morning, we got back to Udaipur where we enjoyed an amazing lunch at the Fateh Niwas hotel. Following lunch, we took a boat ride on Lake Pichola to the Jagmandir palace. Finally, the time to say goodbye to our wonderful days in Rajasthan had arrived. It was also a time to feel thankful to Trinetra Tours for organizing such an amazing trip; we show our deepest gratitude, as well as respects to the company.