We believe that for a travel blog, we should have perspective of different individuals as possible about their experiences, and how they are able to discover life in their own chosen way. A month back we had a young intern, Arjun (all of 16 years) spend some time in our company, the guy was passionate about travel, and wanted to retell the stories of India (in his own way). We gave him an empty canvas as well the freedom, and of course the internet
so he could paint a picture of India that he imagined through his eyes.
Here's What He Came Up With:
I live in a country which is a blend of different cultures, traditions, people, colors, and of course cuisines, yes folks!! You guessed it right- I am from India. And, she is quite diversely similar, by saying this what I mean is that this young nation has 28 states, 7 union territories, 22 official languages, infinite number of gods, scintillating valleys, content beaches, and indigenous rituals yet, all of this comes under one name –Mother India.
So,
Come, let's hop on the train to explore 10 beautiful must have experiences in our country you should have with your family, and friends.
No. 10 ~ Shikara Ride in Heaven On Earth-Kashmir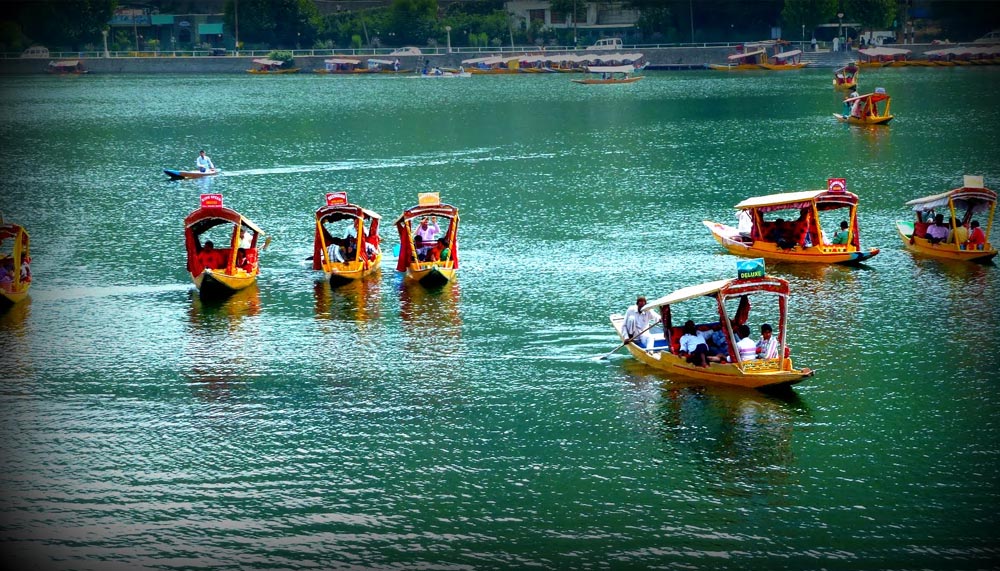 Kashmir…. What a place, I must say. By my personal experience a Shikara ride is the most soothing aspect of your visit to Kashmir. A Shikara is a long as well as comfortable boat which carries people along the beautiful Dal Lake. You can observe some beautiful birds, floating gardens, and shopkeepers selling Pashmina Shawls on your Shikara Ride in Dal Lake.
No. 09 ~ Enigma of Taj and Mehtab-Agra.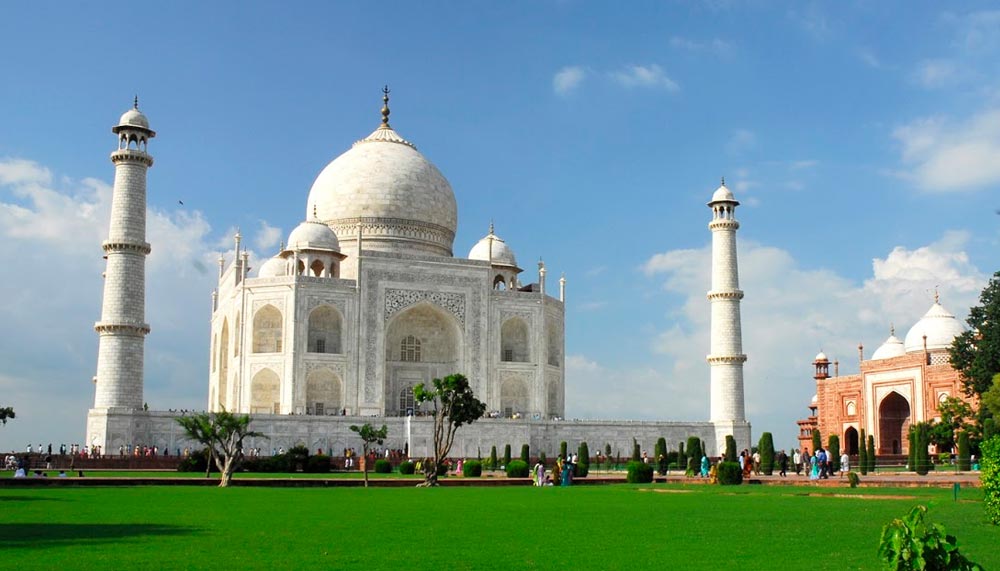 Stop by the city of love - Agra and blend in the dazzling view of the alluring Taj Mahal. No matter how many pictures you have seen or no matter how high your expectations are the Taj never lets you down - the unparalleled glory and beauty of the building surpasses beyond all human imaginations. The Moonlight Garden or should I say the Mehtab Bagh is a beautiful garden opposite to the Taj Mahal. You can receive some splendid views of this monument of love from here.
No. 08 ~ The Feel of the Havelock Island - Andaman and Nicobar Island.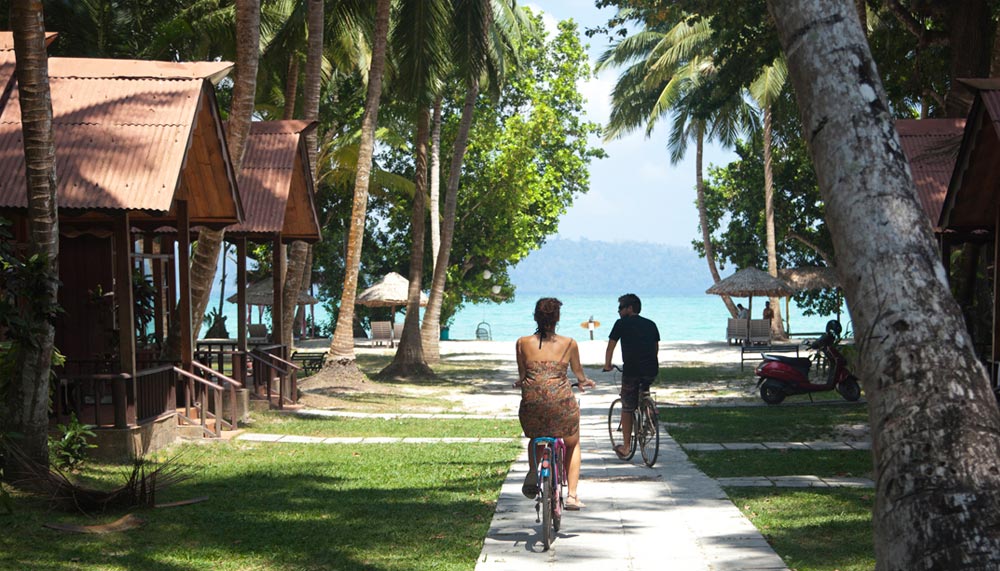 I'm getting that awesome feeling just thinking about this place!! The Havelock Island is the main Island in the Andamans. I have heard many enthralling stories about this place…. For Example: once known as 'Kaalapaani' this place has some interesting tales related to our freedom struggle. Besides, Andaman is a popular tourist destination, and indeed a good one. I would suggest you visit the cellular Jail, The extravagant Radhanagar beach, perhaps a stroll through the Rajiv Gandhi Water Sports Complex in Havelock. Moreover, Havelock is "THE" place to be if you are planning for a family vacation.
No. 07 ~ The Triumph of the Mall Road- Shimla.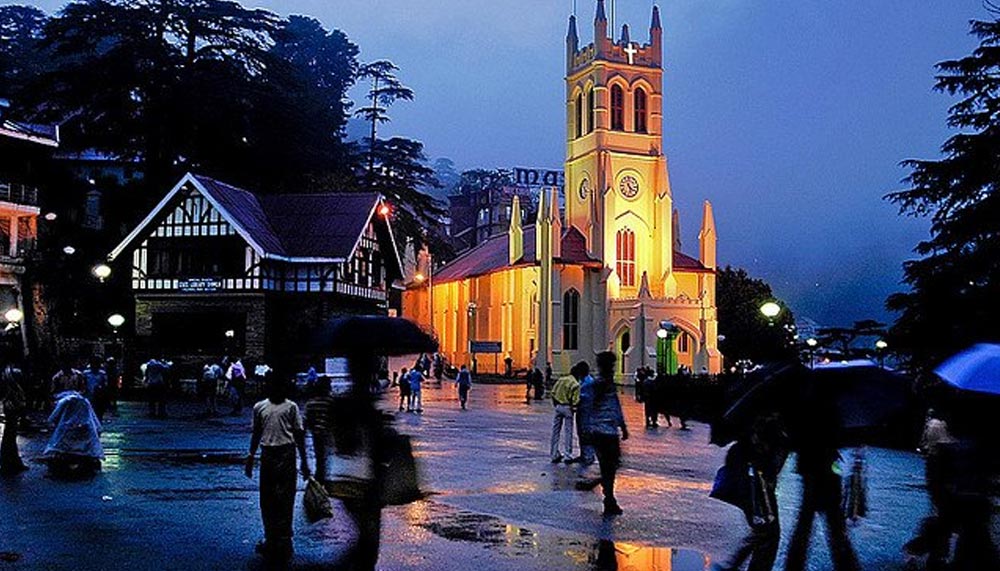 Wow! Let's talk about Mall Road in Shimla - this place offers amazing home style accommodations, and you feel like living in a home away from home. Leisurely and comfortable stays amidst the dreamlike surroundings. What else can you ask for? The climate here is quite pleasant (Neither hot nor cold). Eat, drink and shop in the mall road as well as Linger around the church located in the ridge around the mall.
No. 06 ~ The city that never sleeps - Mumbai.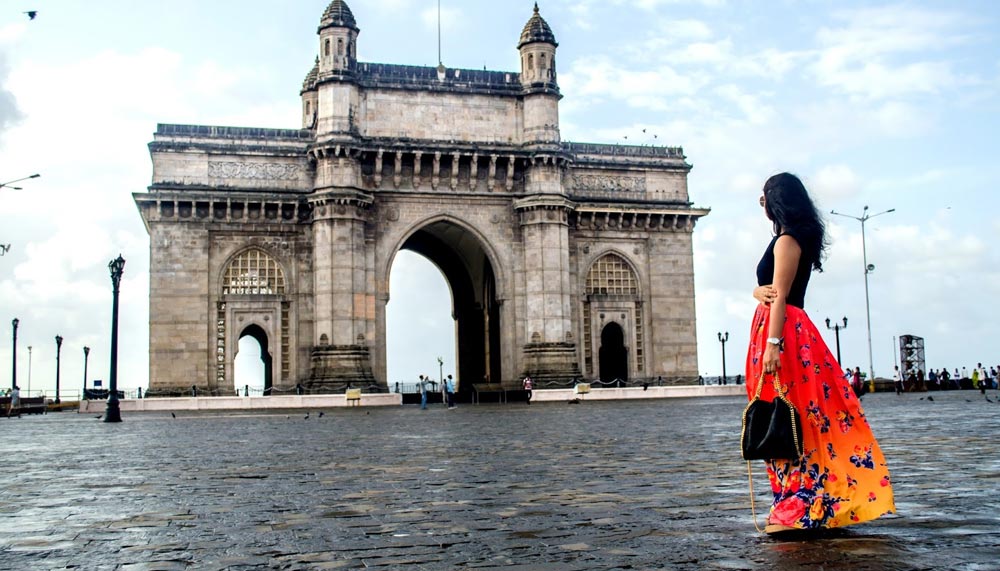 Mumbai is the city of dreams, and literally never sleeps. Shall we have a walk around the Gateway of India? This majestic gate has the best view of the beautiful Taj Hotel, or, you can stroll by the sea, and a take ferry ride to the mysterious Elephanta caves. Here, you will witness Statues of the Maratha warrior Shivaji and Swami Vivekananda at the entrance of the gates. Certainly, this place will leave sweet memories in your heart.
No. 05 ~ India meets Tibet - Mcleodganj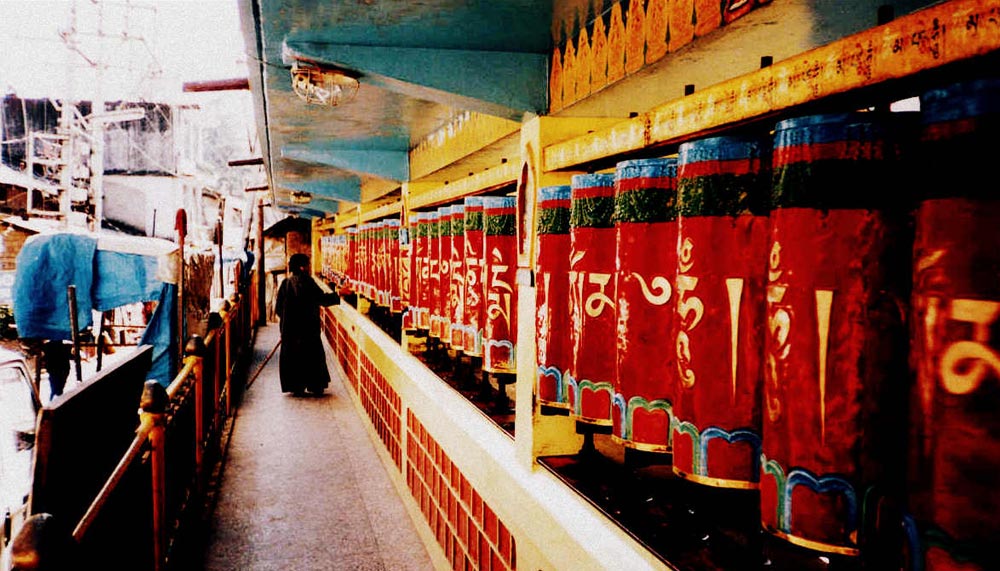 Mcleodganj a very scenic and peaceful hill station which has the added attraction of its strong Tibetan influence. It was here that the Dalai Lama and his followers had fled after the Chinese invasion of Tibet. Besides, McLeod has many budget hotels and guesthouses, cafes and restaurants offering various mouth-watering delicacies, all packed into just a couple of blocks and look like a place that is still frozen in time.
No. 04 ~ This is all about the capital - Delhi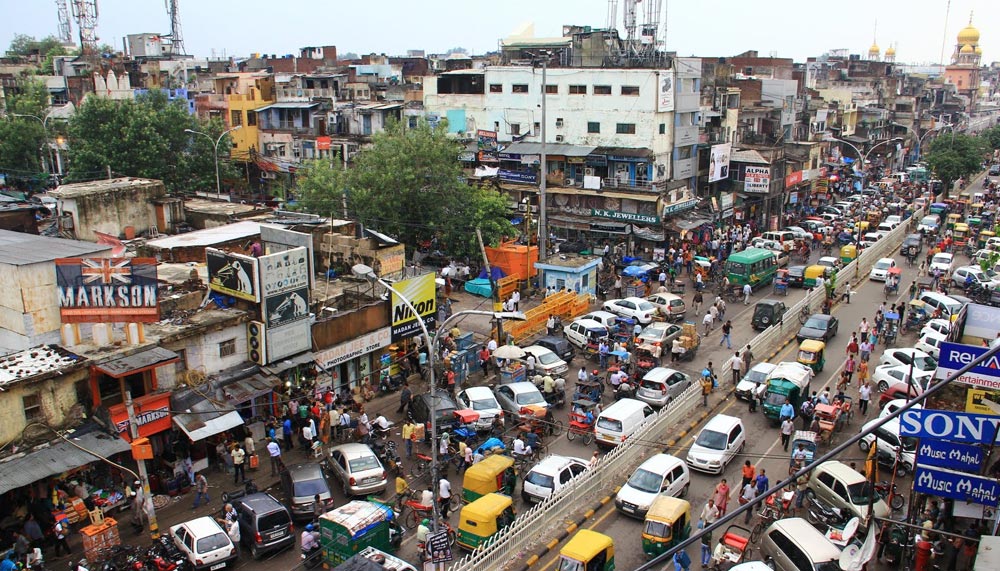 Delhi! What about Delhi? This city never stops, and as far as I know Delhiites never stop!! Behold… as I tell you about Chandni Chowk, this place is a market in the gated walls of Old Delhi. Chandni Chowk offers some great' Paranthas' (Stuffed Breads), and also has some great handmade clothing which will suit you the best. Oh! I almost forgot to tell you to visit the India Gate - must have some ice-cream here, and visit the Children's Park for fun rides!!
No. 03 ~ The tiger's paradise-Ranthambore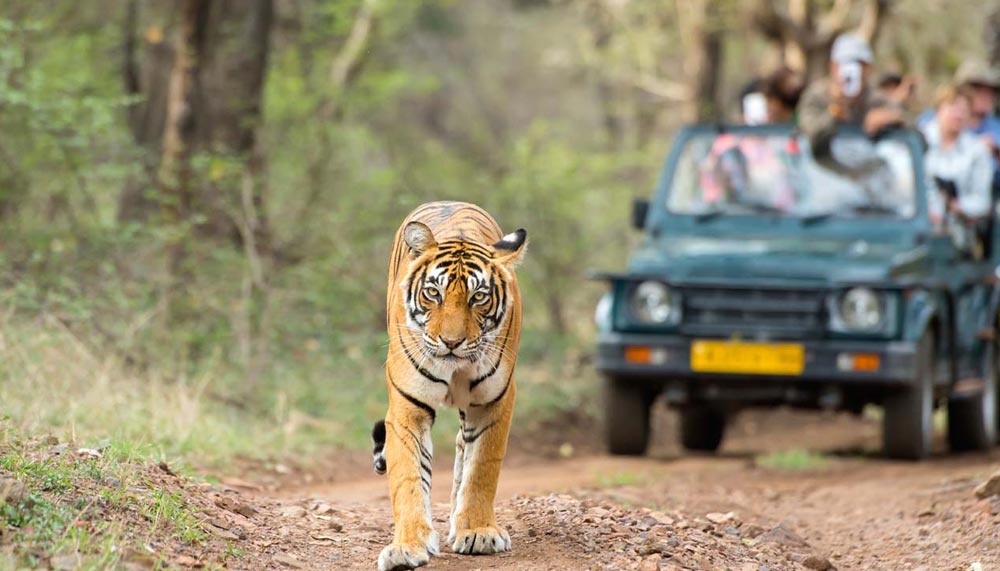 Ranthambore is the largest and most renowned park in North India. I have seen the best sightings in Ranthambore itself. This jungle land was once the hunting ground for Maharajas, they used to visit this place in their leisure time. Also, Ranthambore has great wildlife sighting opportunities amidst the picturesque sceneries. Ranthambore is indeed a jungle which never settles down.
No. 02 ~ The extravagant Chokhi Dhani - Jaipur.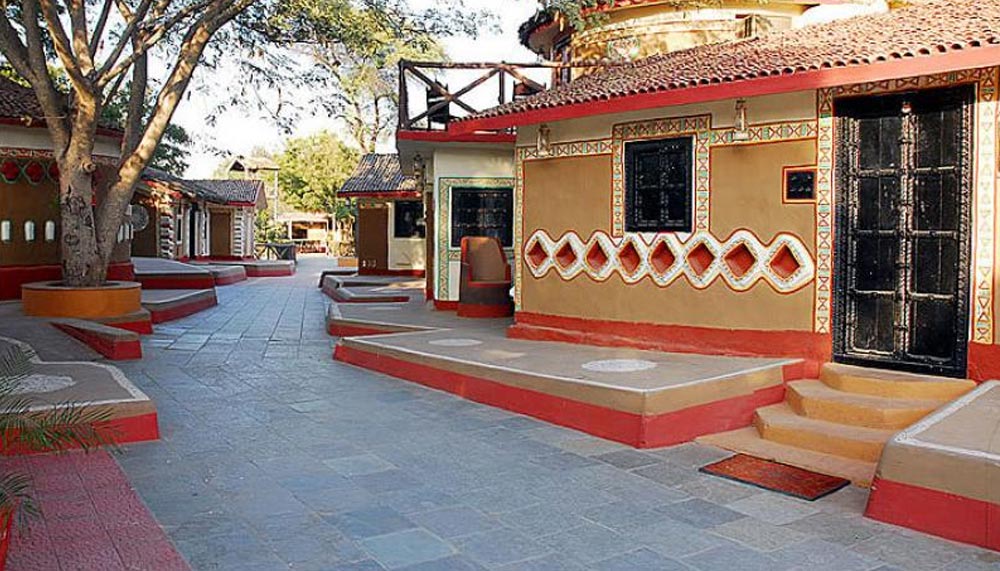 Chokhi Dhani provides a unique experience of Rajasthani culture. This place comprises ethnic cottages, suites, heritage hospitality and beautiful ethnic ambience. It is an ideal place for a quick getaway with families who would fancy having some memorable moments with their loved ones. Indeed, Chokhi Dhani Village is a wholesome experience with folk entertainment and mouthwatering Rajasthani food.
No. 01 ~ let's go up and above-Ladakh.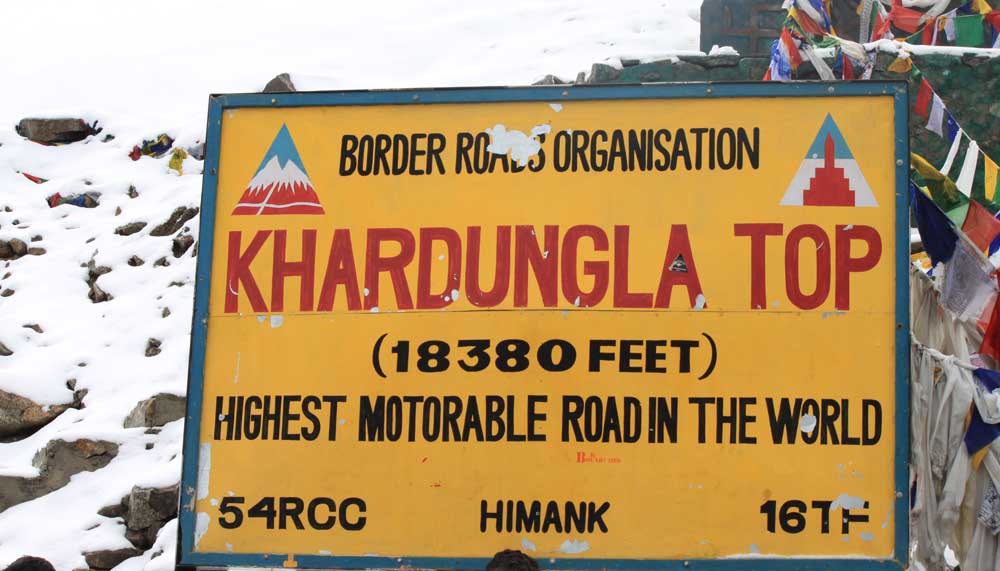 Did nobody tell you about Khardung-La? Khardung-La is the highest motorable road in the world!! You can enjoy this staggering location at an elevation of 5,359m.This is an exquisite place and the amount of satisfaction as well as bliss you will experience is immeasurable. A journey through this motorable road is beyond most of our wildest dreams and I would personally urge you to visit Khardung La. I would suggest you to visit this place with older kids, because the erratic climate can be a bit harsh on the little ones. Khardung-La is a frolic yet bold place.
NOTE: The above listings are not based on the rankings - it is based on the writer's travel experiences, and imaginations.

Read Also: Rajasthan Family Tour Packages